Cersaie 2023 has come to an end, and we are excited to share with all our followers the success we had at the fair. This year, Cerámicas Aparici was not only present at Cersaie, but we also presented our latest and most exciting ceramic and porcelain collections, which left a lasting impression on all attendees.
If you were unable to attend the event and see these collections and many more first hand, you can now see our stand at Cersaie 2023 virtually in 3D via this link.
During the fair, we had the pleasure of unveiling eight new collections that represent the best of innovation and design in the world of ceramics. These collections, Carton, Fusion, Moon, Mud, Spatolato, Spring, Terracotta and Terrazzo, were enthusiastically received by architects, interior designers and industry professionals. Each offers a unique aesthetic and exceptional versatility for a wide range of design applications.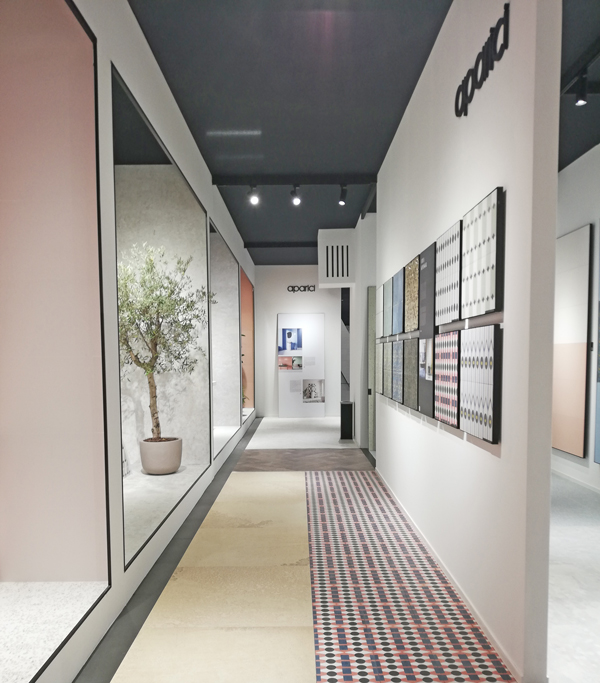 Cersaie Stand 2023
MUD: The Mud collection is a celebration of the current trend "Embracing Emotions," which encourages a deeper connection with nature, with an emphasis on comfort and tranquillity.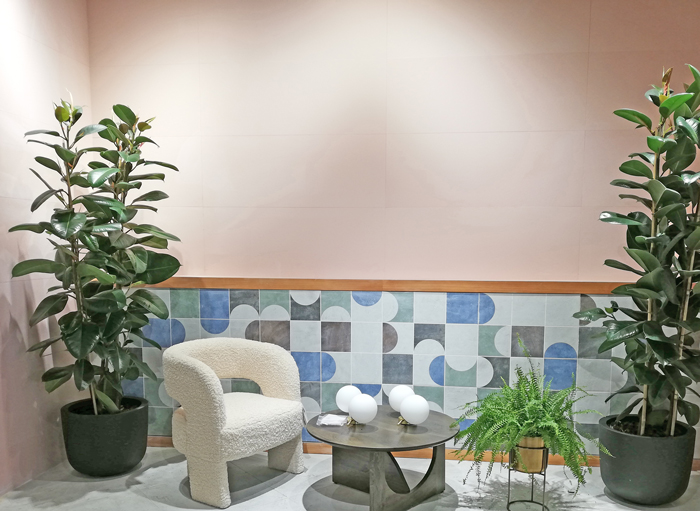 Mud
SPATOLATO: Spatolato, an ancient technique, provides simple and elegant environments that convey luxury and quality. Originating in the 15th century, Venetian architects adopted it to enhance the elegance and luxury of their buildings.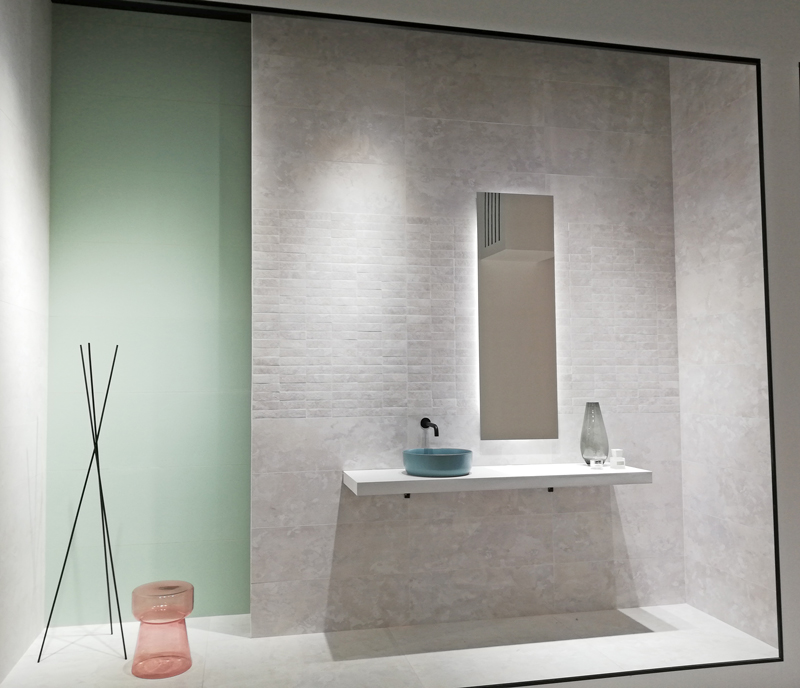 Spatolato & Spring
TERRACOTA: The Terracotta collection embodies the Expression of Nature trend, driven by the search for new resources amidst material scarcity. This approach focuses on research and creativity, seeking a more authentic connection with nature.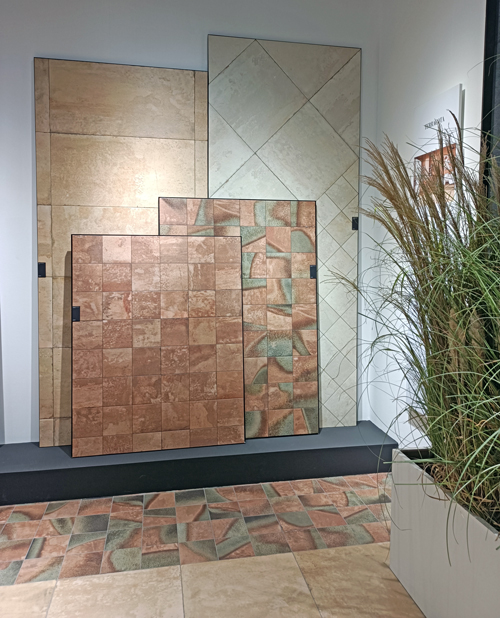 Terracota
CARTON: The Carton Collection invites you to step away from the pursuit of perfection and embrace the vital energy that emanates from imperfect aesthetics. In a world where we often chase perfection, Carton celebrates the philosophy of Wabi Sabi.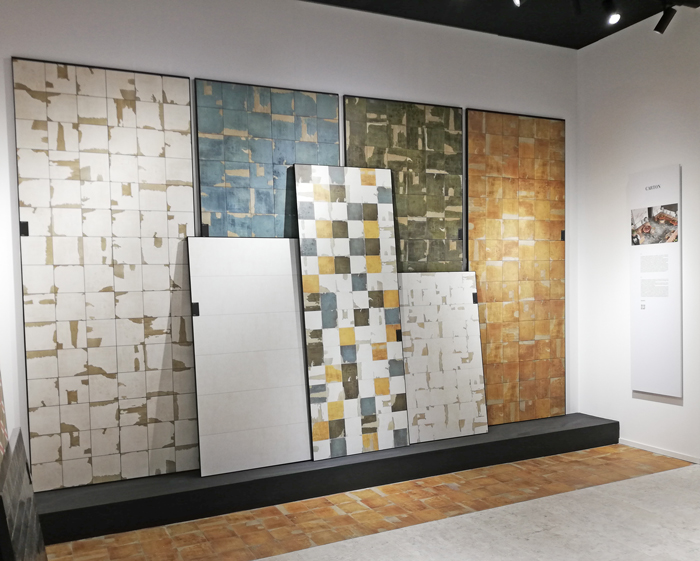 Carton
TERRAZZO: Avant-garde Interior Design Aparici's Terrazzo Collection is an innovative proposal in the world of ceramics. In this new collection, the name "Terrazzo" not only evokes the current trend in interior design, but also encapsulates the essence of a classic material that has been revitalised to meet the demands of contemporary design.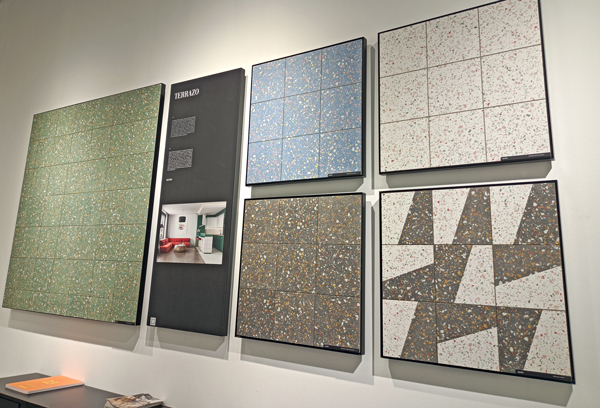 Terrazzo
MOON: The Moon collection is an expression of natural beauty that offers a wide variety of options to design your spaces with a distinctive touch. Manufactured in both rectified porcelain stoneware and ceramic wall tiles.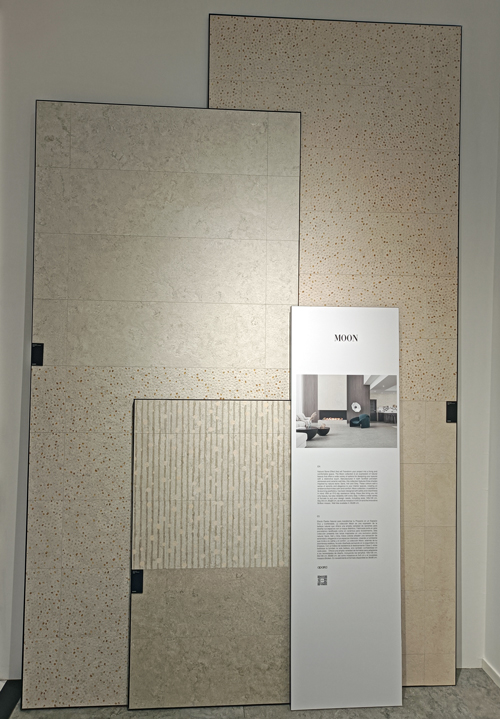 Moon
FUSION: The Fusion Collection is distinguished by its unique feature: a patinated edge with a worn look in Gold or Silver, which infuses a luxurious ambience in an industrial concrete context. The texture and the touch of patina represent a bold experimentation with fresh and eye-catching shapes that dips into the current trend of "Refined Glam".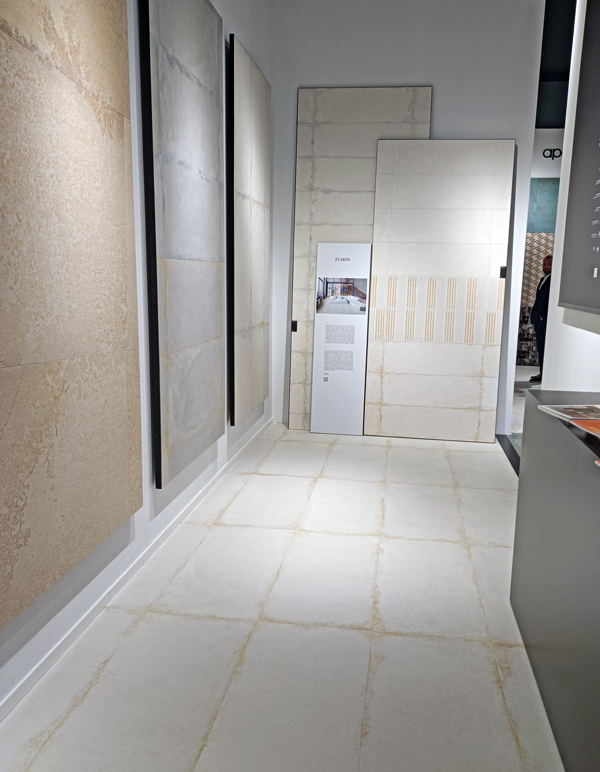 Fusion
SPRING: Aparici's Spring Collection is an exciting addition to the world of ceramic wall tiles. With an exceptional finish and a totally innovative colour palette that reflects the latest trends in architecture and interior design.
Spring
At Cerámicas Aparici, we have always participated in Cersaie with the aim of presenting the latest trends and offering our customers and partners the opportunity to explore our innovative design solutions. This year was no exception, and we are delighted to have exceeded all expectations with our new collections and display environments.
We thank everyone who visited our stand at Cersaie 2023 and those who followed our participation on social media. Your support and enthusiasm are the driving force behind our passion for ceramics and interior design.
For those who were unable to attend, we will be sharing more details and photos of our new collections on our website and social media in the coming weeks - stay tuned to find out how our collections can transform your design projects!
Once again, we thank everyone for being part of the Cerámicas Aparici family and for making Cersaie 2023 an unforgettable success.