We close with a positive balance our participation in Cevisama 2023 and we thank all those who have come to visit our Stand and Showroom during these weeks.
If you were unable to attend the fair last week, do not hesitate to take a tour of our virtual stand in 3D through this link.
National and international visitors have been interested in the New Collections of Aparici Ceramics that make use of new and diverse concepts.
These series are characterised by their bold and innovative graphics, which highlight delicate textures that enhance the decorative power of ceramics.
Crea Collection
Among the collections presented during the fair is the Crea Collection. This collection is designed in porcelain stoneware and includes a careful selection of geometric motifs of great chromatic variety, ideal for combining with furniture of all kinds of colours and creating eclectic spaces.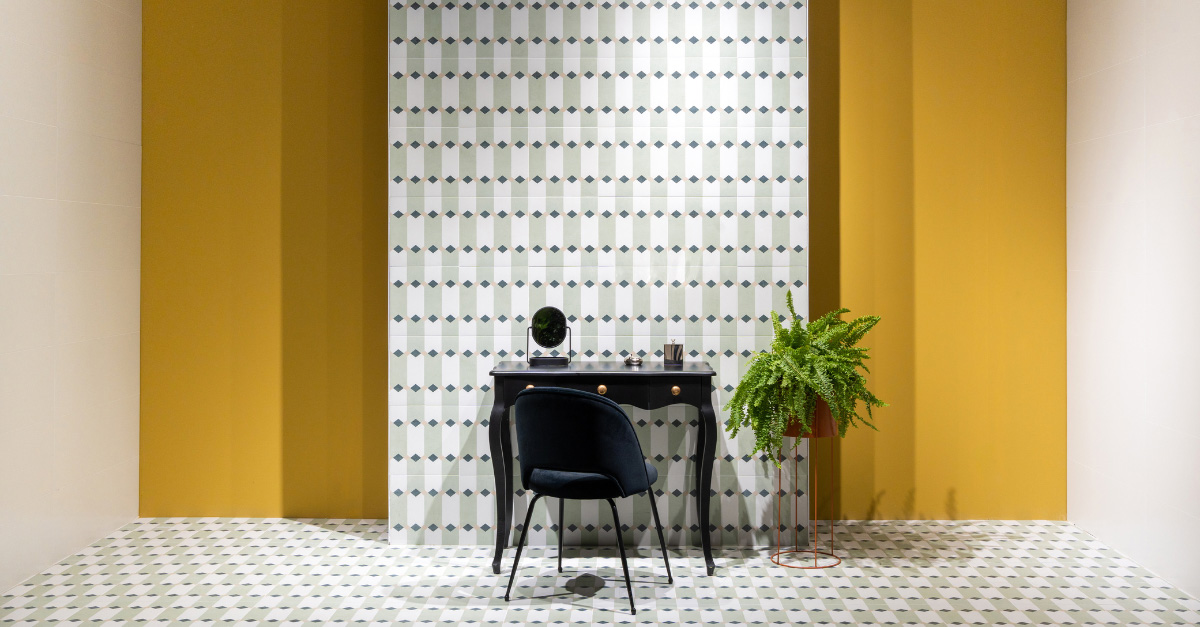 Crea
Danube Collection
The Danube Collection is a reinterpretation of the classic hydraulic tile, giving the background a neutral cream tone to bring a unique warmth to these designs and move away from the traditional cold tones of the encaustic tile.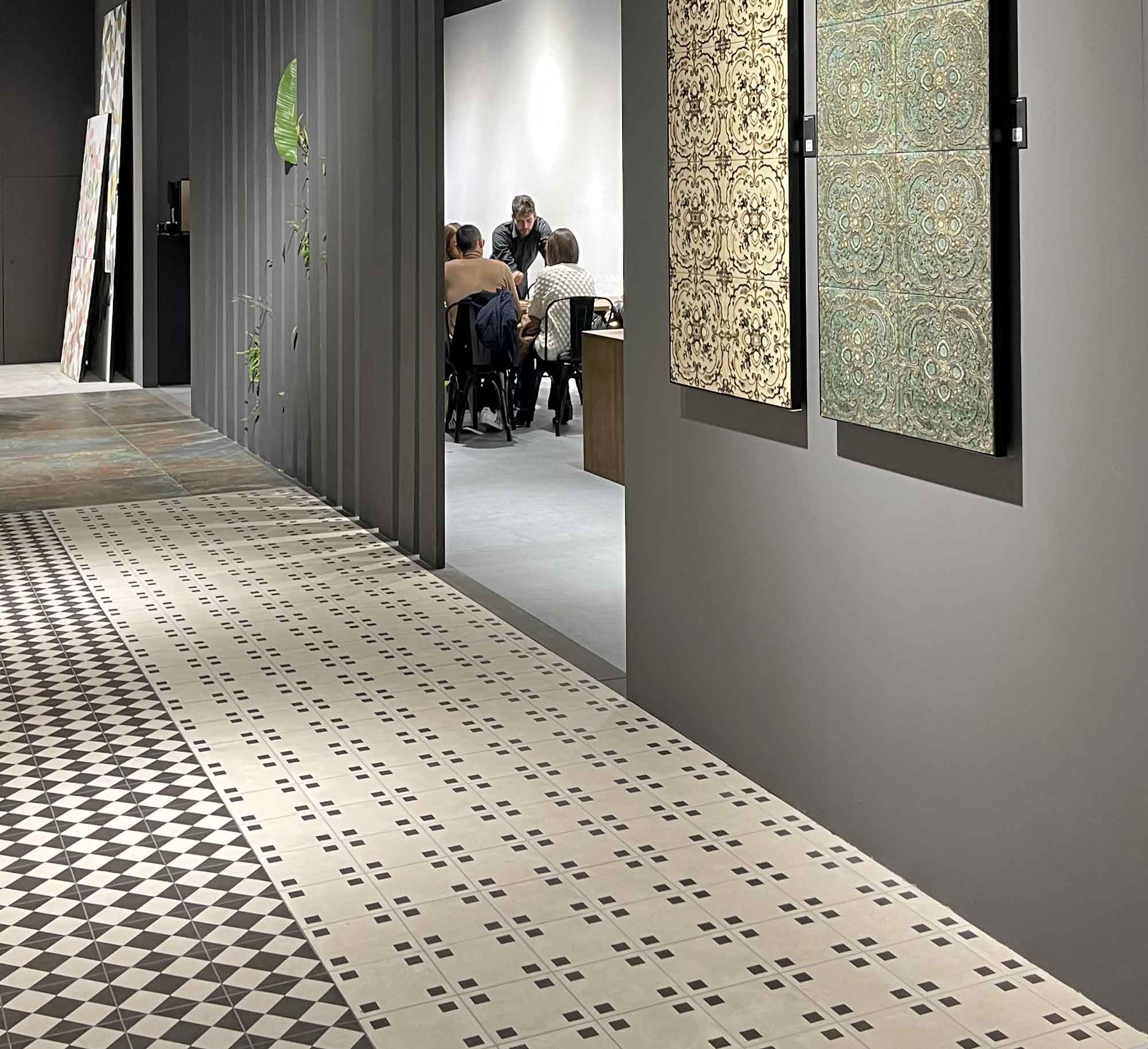 Danube
Bavaria Collection
The Bavaria Collection is inspired by the warm-toned German stone from Solnhofen, Bavaria, and is considered unique because of the fern and coral dendrites present.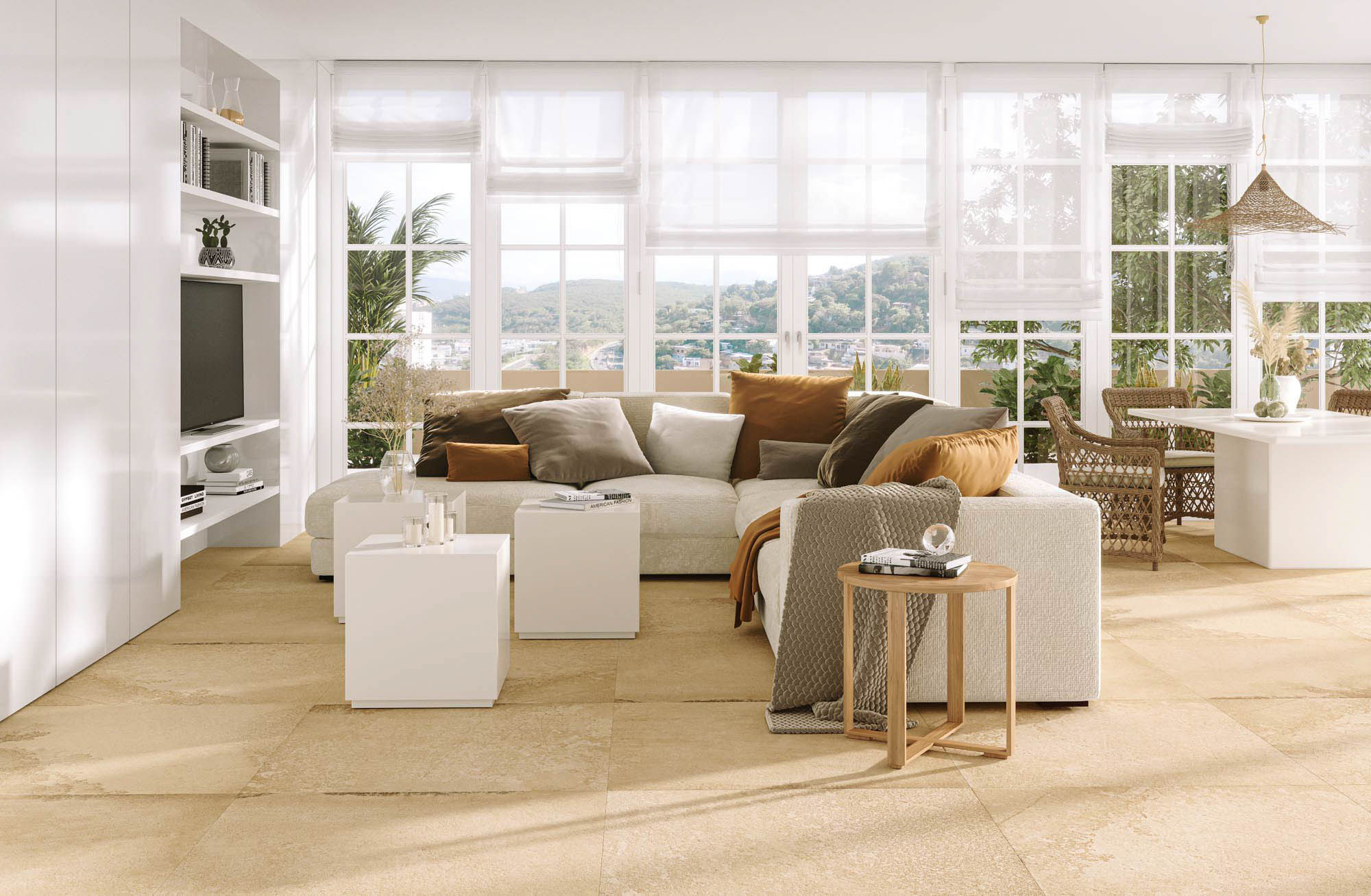 Bavaria
Evoke Collection
The Evoke Collection is a representation of the collision of eras in interior design. With a design that enhances the aesthetics of unfinished, raw or chipped materials, showing the layers of the history of the place, this collection in porcelain stoneware will create unique spaces.
Trendy Collection
The Trendy series reinterprets the handmade terrazzo tiles in a modern and contemporary way, its multicoloured measured grain size adapts perfectly to the latest trends in decoration and interior design. This collection is based on the warm and comfortable look of handmade terrazzo, but with the advantages of porcelain.