But what exactly are rectified tiles and how is this effect achieved? What are their advantages over conventional tiles? We tell you everything you need to know to correctly differentiate between rectified and non-rectified porcelain stoneware tiles and their advantages.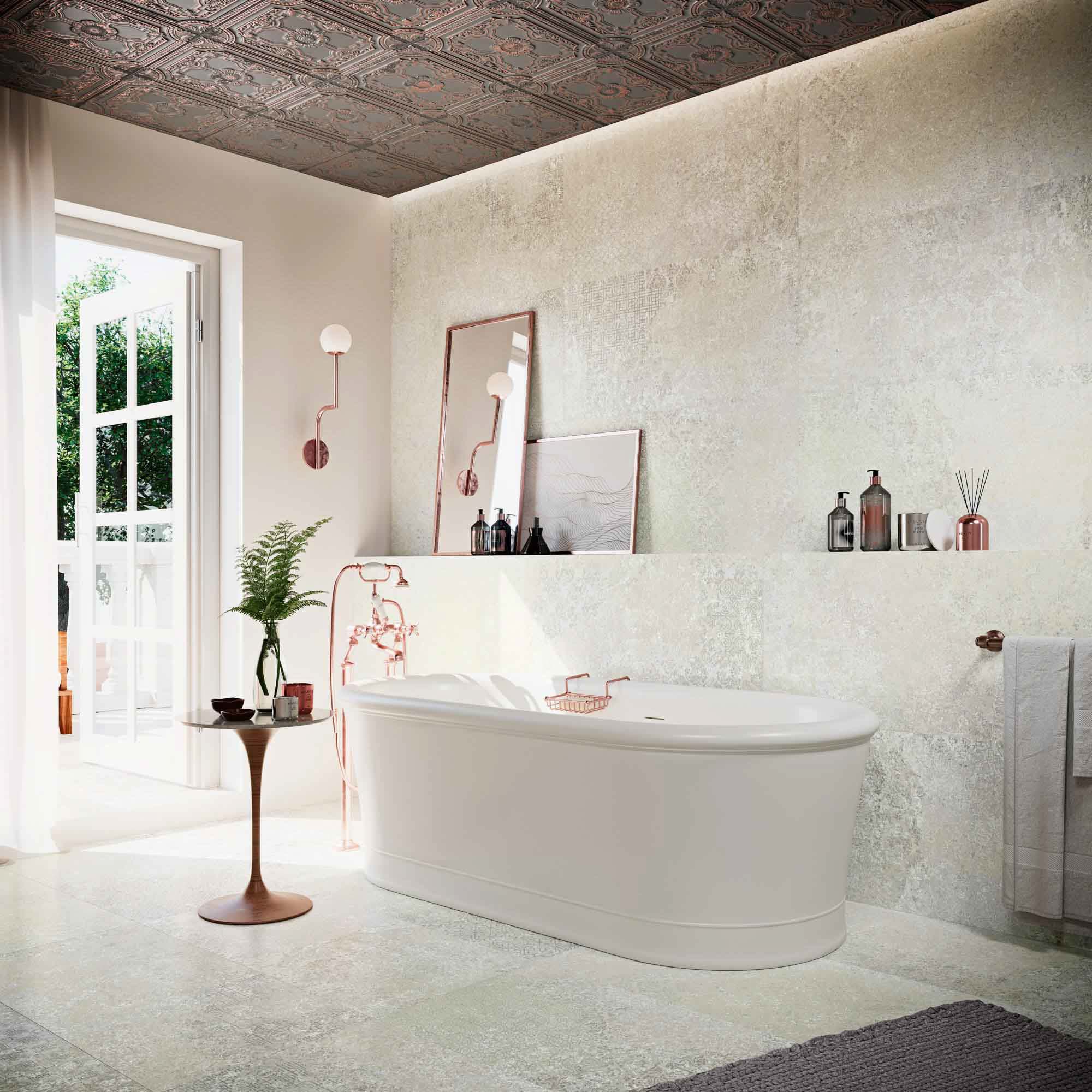 Bohemian
What are rectified tiles?
Rectified tiles are distinguished by their straight edges, without bevel, cut after firing at a precise angle of 90º. In this way, the result will be a perfect rectangle or square. In addition, Aparici's manufacturing and sawing processes result in monocalibre rectified tiles. This means that the size of the tiles will always be the same, regardless of their production batch.
Another essential feature of rectified tiles is that they allow minimizing the installation joints to the point of making them almost imperceptible. This enhances the visual continuity of floors and walls, especially in interior spaces.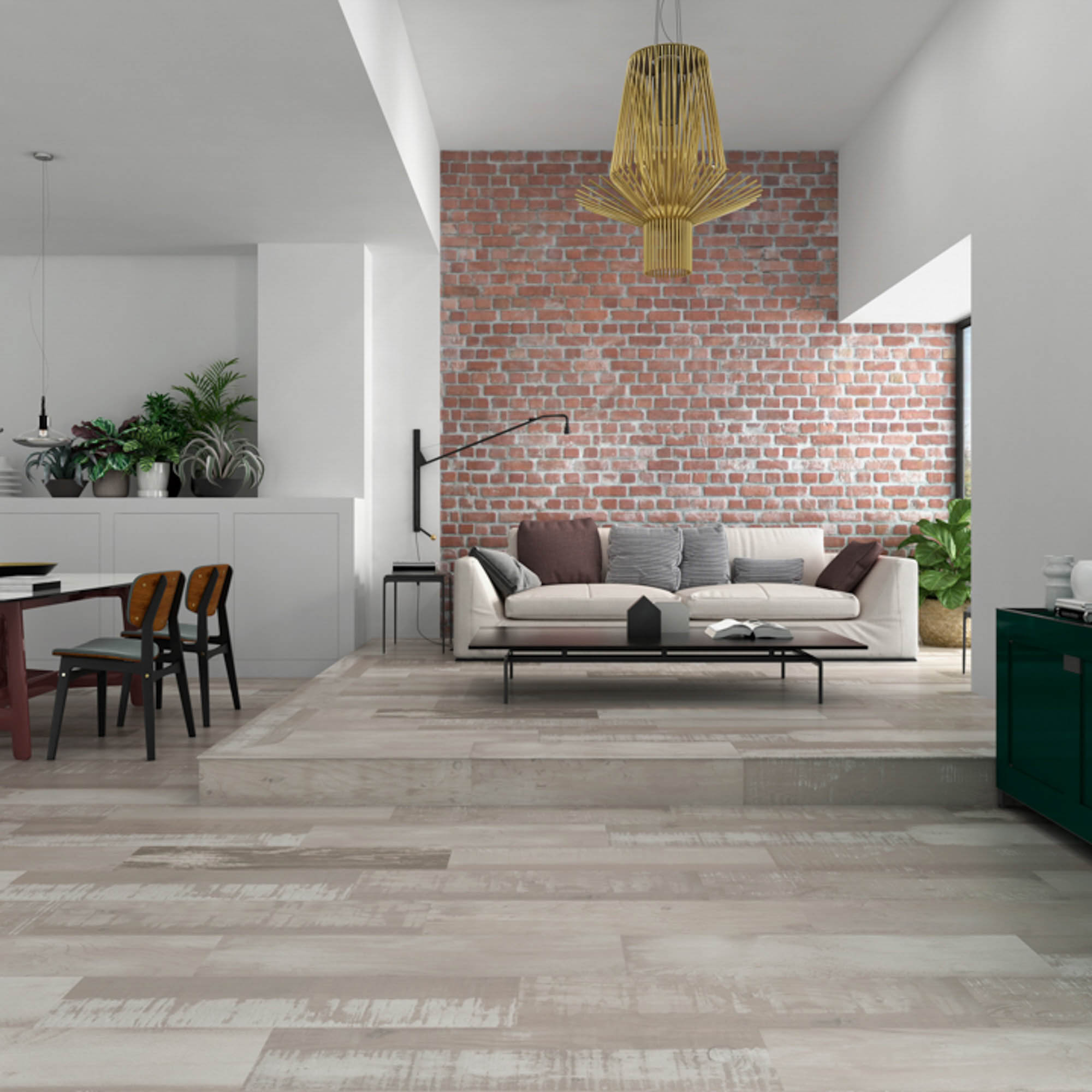 Chalkwood
So... rectified or non-rectified tiles?
Both rectified and non-rectified porcelain tiles are valid for most spaces. Choosing one or the other will depend, therefore, on our tastes and the needs of the project. However, to choose the most convenient option it is necessary to know the key advantages of rectified porcelain tiles.
Greater visual continuity: if what matters to us is that the surface looks as homogeneous as possible, i.e., without interruption between pieces, we should opt for rectified porcelain stoneware. Unrectified tiles are often used to convey a more vintage or rustic feel, as they have a wider joint. On the other hand, rectified tiles achieve a more uniform result.
More natural and realistic: due to the continuity of its design, it is the most suitable choice for those tiles that aspire to look as much as possible like the natural materials they reproduce. Even more so in the case of large format tiles that recreate the design of large marble slabs and other natural materials.
Greater sense of spaciousness: perceiving the design with almost no interruptions will provide a greater sense of spaciousness wherever it is installed. The opposite will happen with conventional tiles, as the distance between tiles is more noticeable, adding one more element to the view, which could give the impression that the room is smaller.
Cleaner: the absence of visible joints saves an obstacle and makes the surface easier to clean. On the other hand, with unrectified tiles, we should pay more attention and not neglect the cleanliness of the joints.
Almost all rectified tiles are porcelain tiles: porcelain has some advantages such as almost no porosity or greater durability. That is why rectified tiles are ideal in more challenging spaces, such as kitchens, bathrooms or exteriors.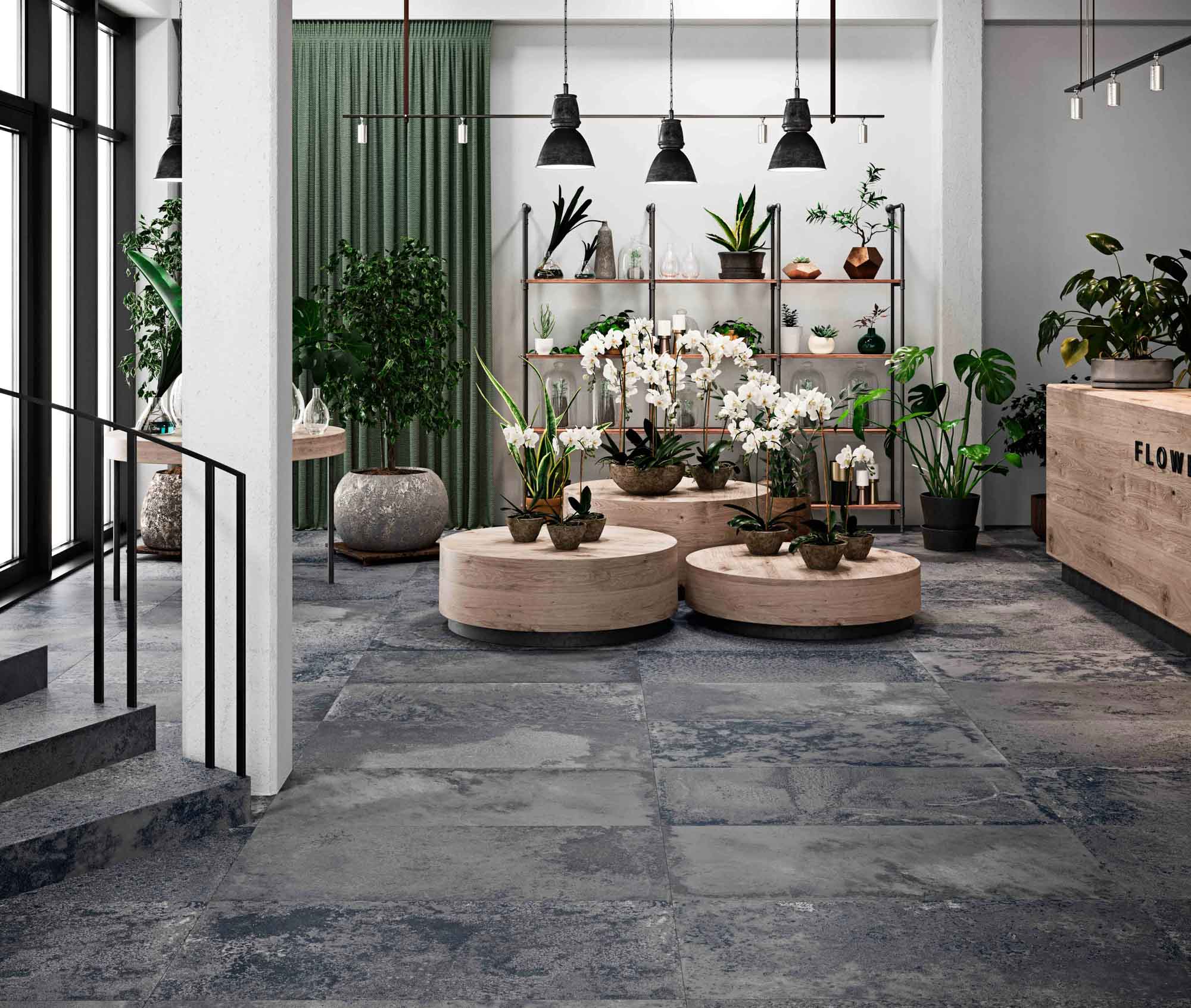 Corten
Types of rectified tiles
Having defined their most important characteristics and advantages, it is time to discover the most successful types of designs. These are their most popular appearances for flooring and for rectified cladding they stand out:
Rectified porcelain floors imitation wood.
Rectified porcelain floors that simulate wood update the aesthetics of the parquet of a lifetime. Because this type of flooring has a minimal joint between tiles, the natural wood grain so characteristic of wood will be virtually unobstructed from view.
It can be installed both outdoors and indoors and is available in all kinds of brown shades, but also in gray or white. Our Camper collection in its Ash version is a good example of this, also in brown and white. It is also 2 cm thick, which allows it to be installed outdoors. Check out all our porcelain floors imitation wood and discover the decorative possibilities they offer to your spaces.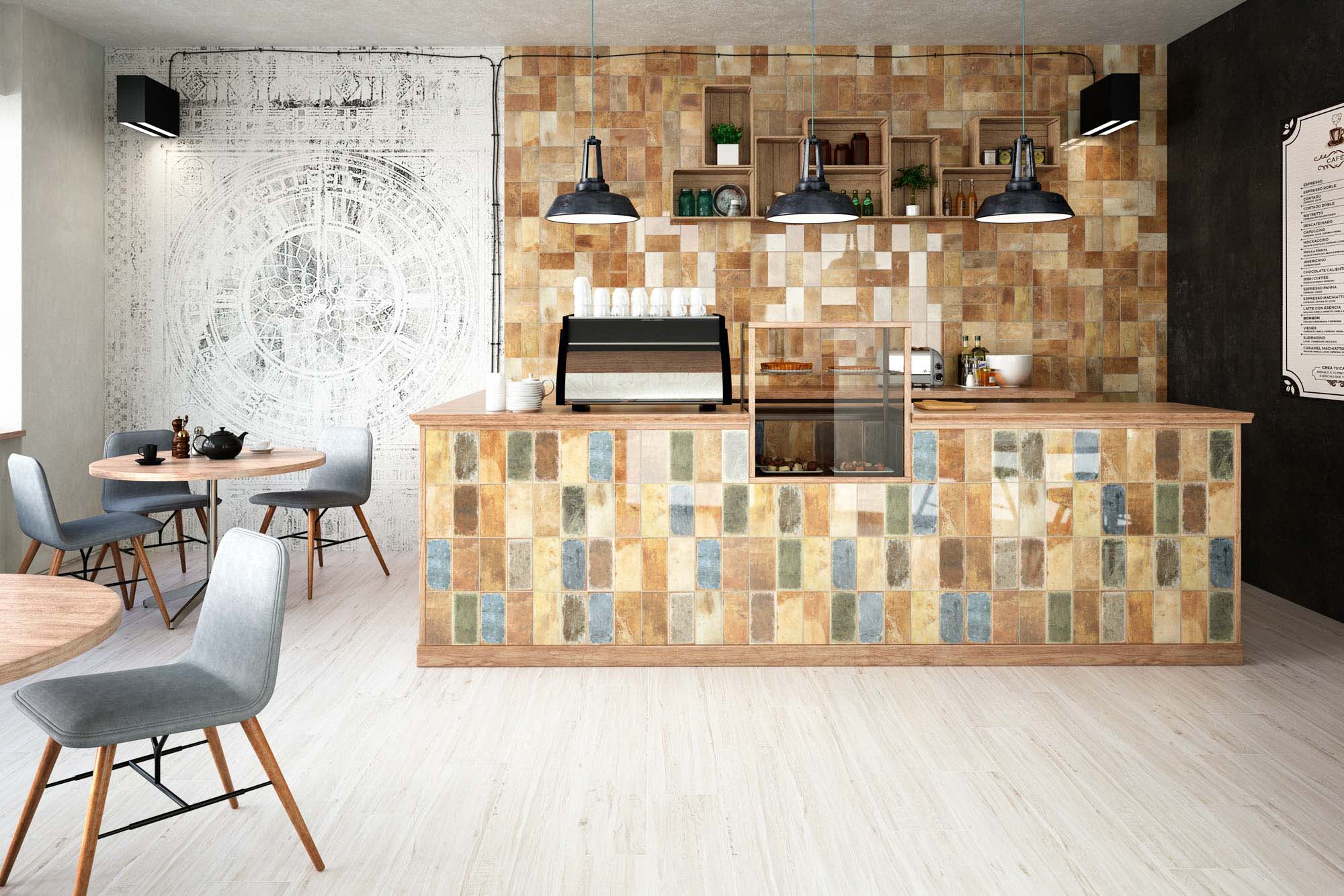 Camper
Marble effect tiles
Marble effect tiles are among the most popular in ceramic design for their elegance and sophistication. In its rectified version, we will be able to exploit to the maximum the striking design of the different types of marble that simulates porcelain stoneware.
The colors of the marbled tiles are almost unlimited, and you can choose from the more classic light tones to beiges, blues and blacks, more forceful. Sutton Vagli in white and its gray Piasentina and Savoie variants show us the different faces of marble, whether as flooring or cladding.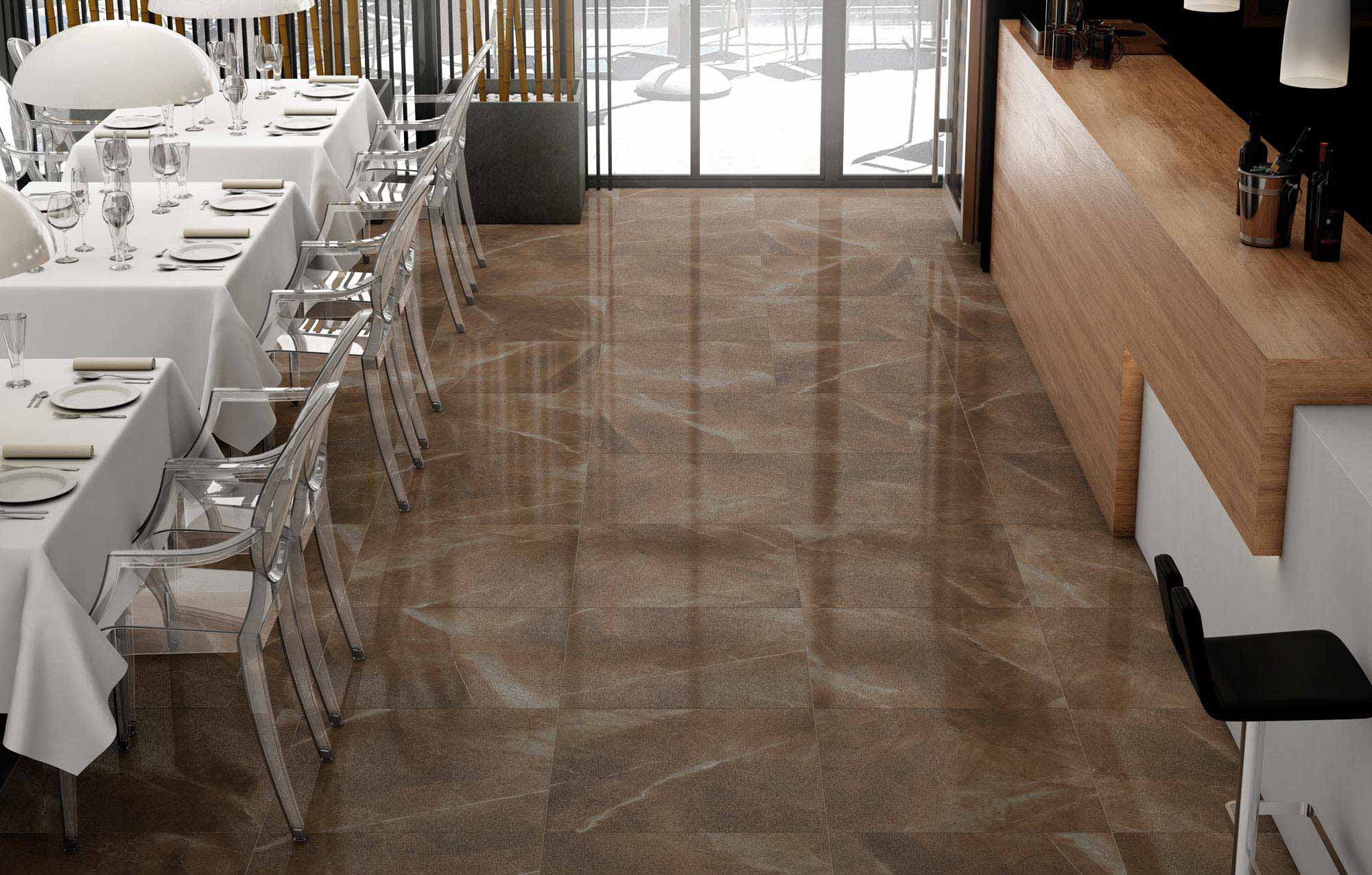 Imarble
Rectified stone effect tile
Stone effect rectified tiles seek their inspiration in nature and benefit from the rectified finish to show the textures of natural stones. Lithops, a collection of Aparici Ceramics for floor and wall, is inspired by granitic volcanic rocks and emulates their pigmentation in different shades.c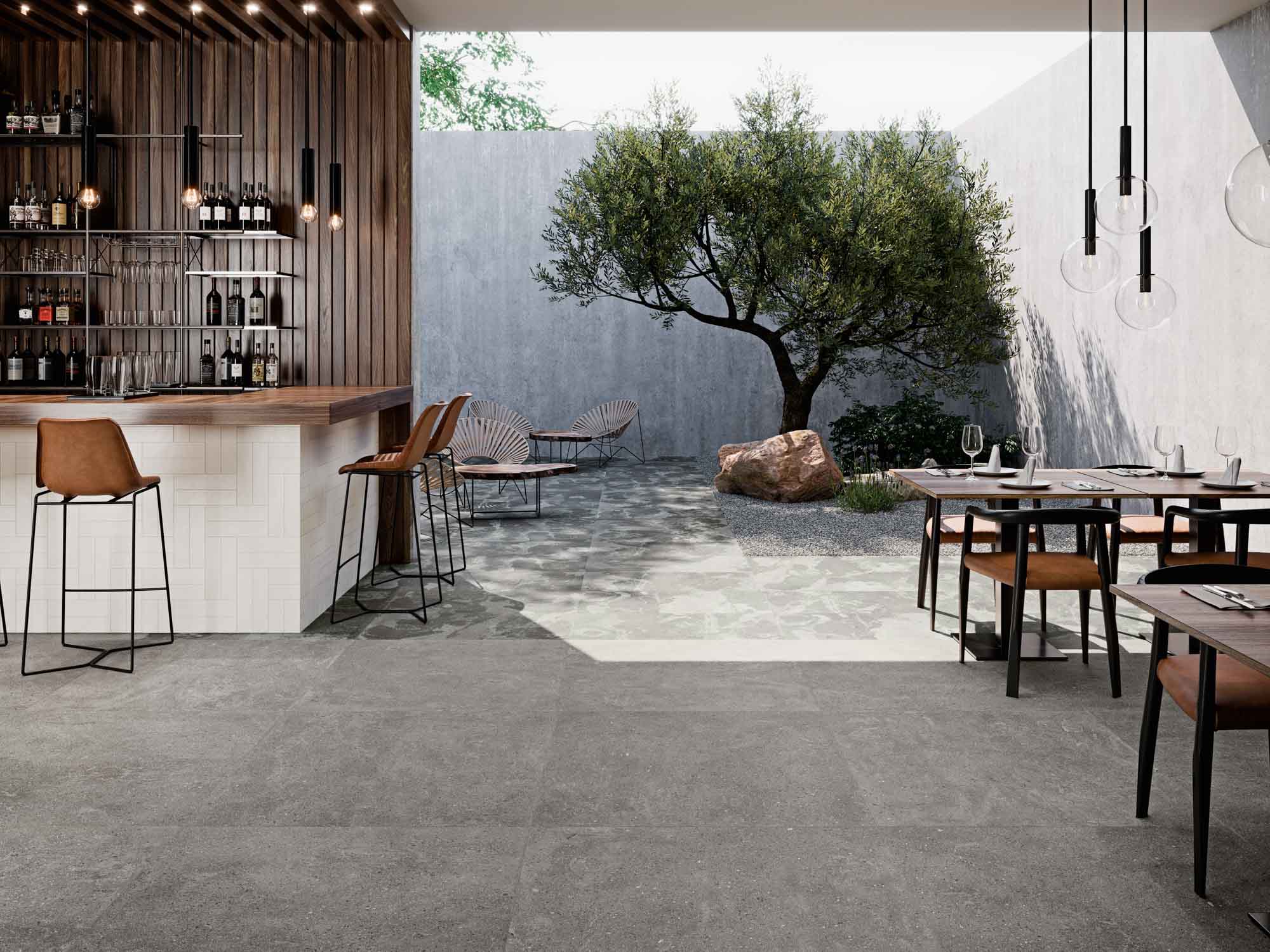 Lithops
Rectified concrete imitation porcelain tile
The rectified concrete imitation porcelain tile is one of the tiles that best exploits the effect of visual continuity. As concrete consists of a smooth surface, the fact that the appearance of the tile is also seamless reinforces this sensation.
Within our concrete design collections we find rectified tiles in matte white, gray or black, or in other designs to reinforce their decorative value. Our Retro Ivory tile series exemplifies this perfectly with its warm gray or with the possibility of opting for geometric and floral patterns.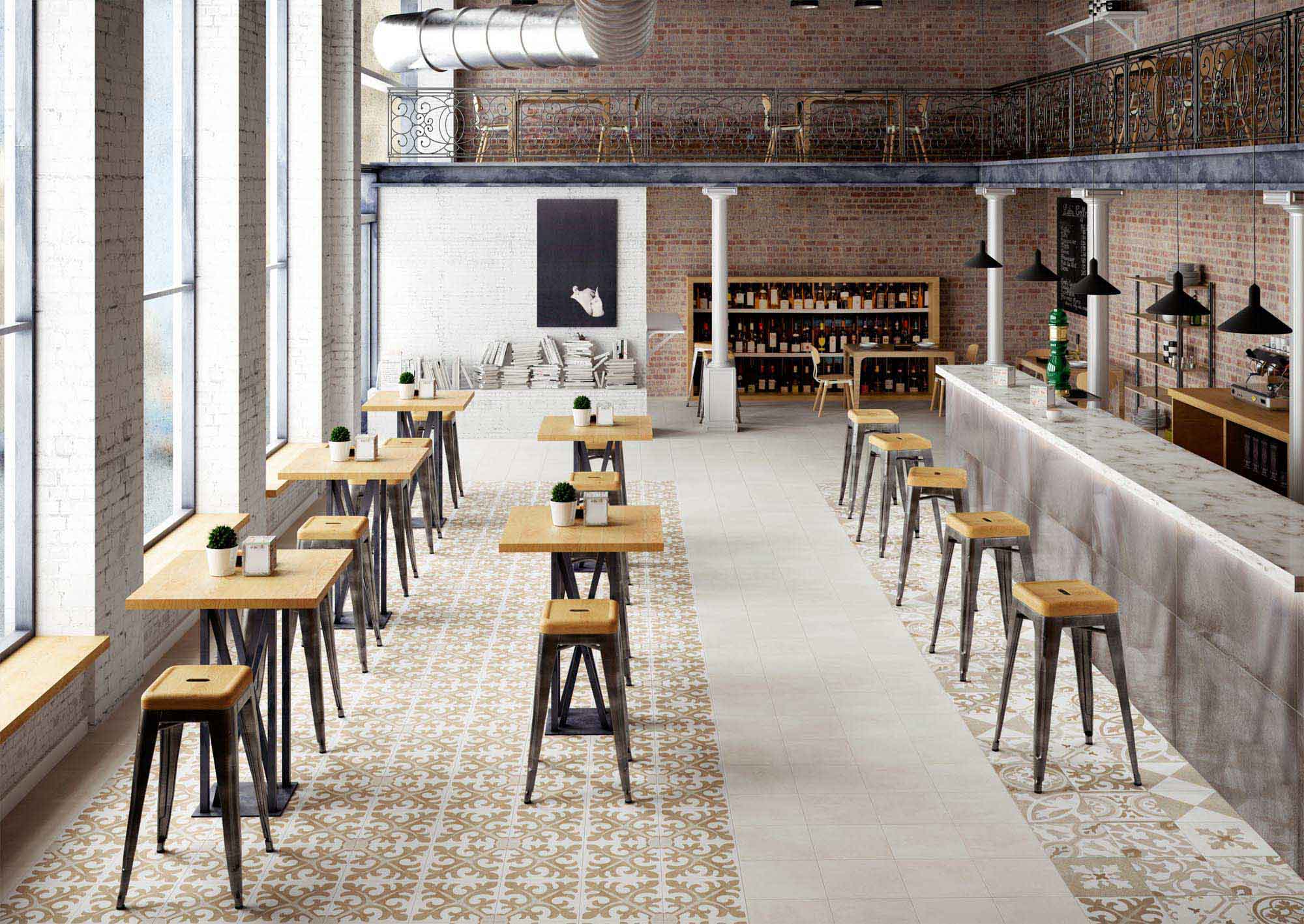 Retro
Rectified relief tiles
So far, we have focused on rectified tiles that recreate the patterns of nature. However, Aparici's commitment to ceramic design and the latest technology allows us to go a step further.
Within the collections of tiles with relief, there are also rectified options that enhance visual continuity by making the transition from one piece to another virtually seamless. The wavy effect of Corten or the crackle effect of Sutton are just one example.c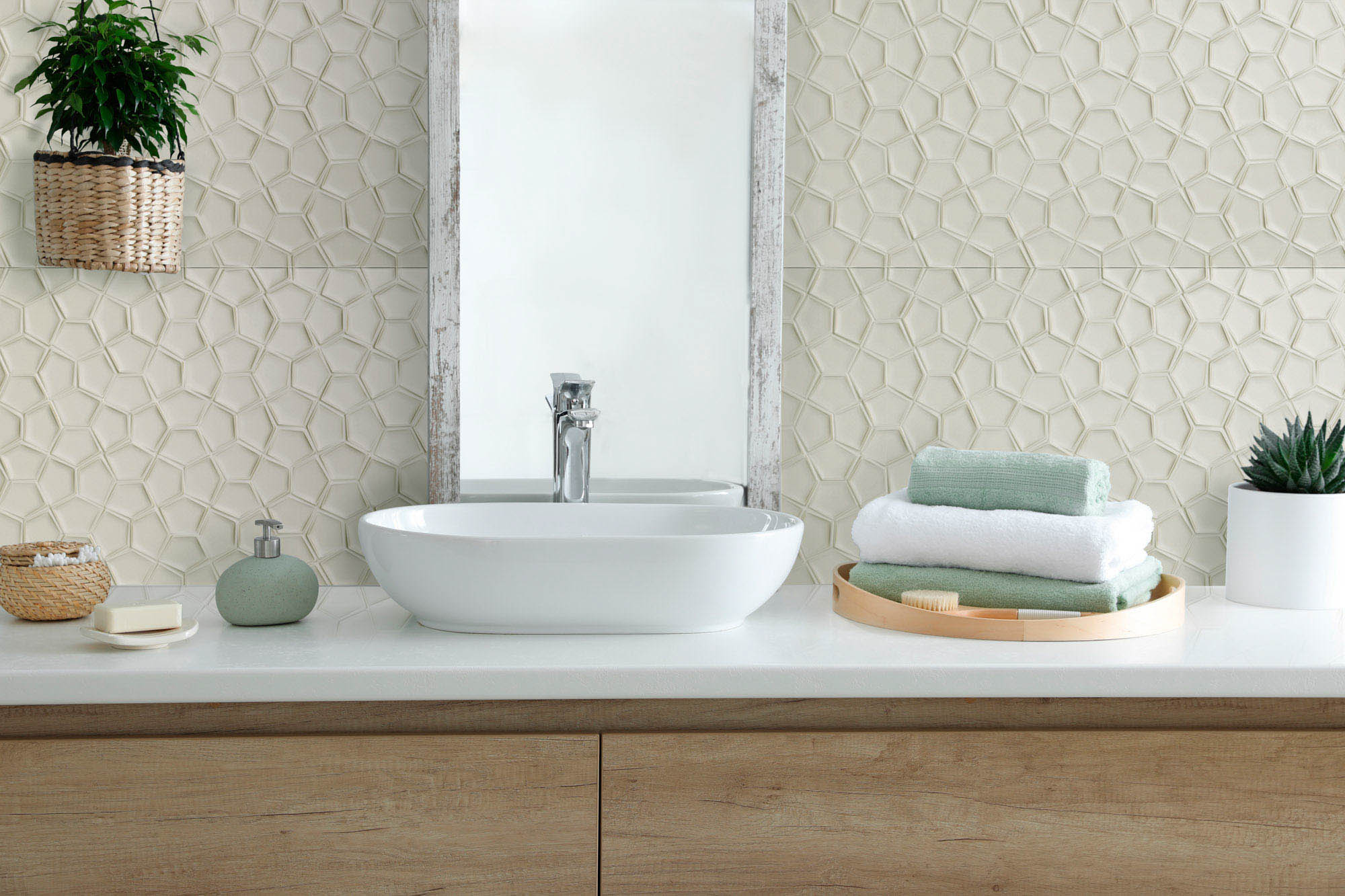 Sutton
Is it difficult to lay rectified tiles?
Laying rectified tiles does not have to be problematic if specific guidelines are followed. To avoid poor installation of these tiles, it is best to entrust the task to a professional. The technique that is usually used is double gluing, which consists of applying cement glue to both the tile and the substrate. In this way, we ensure that the piece is well adhered, either to the floor or to the wall.
Another common question is what should be the minimum joint between rectified porcelain tiles. The space between the pieces should be at least 1.5 millimeters and can be checked by placing a crosshead of these dimensions between the pieces. To finish the work, it is essential to apply a cleaner.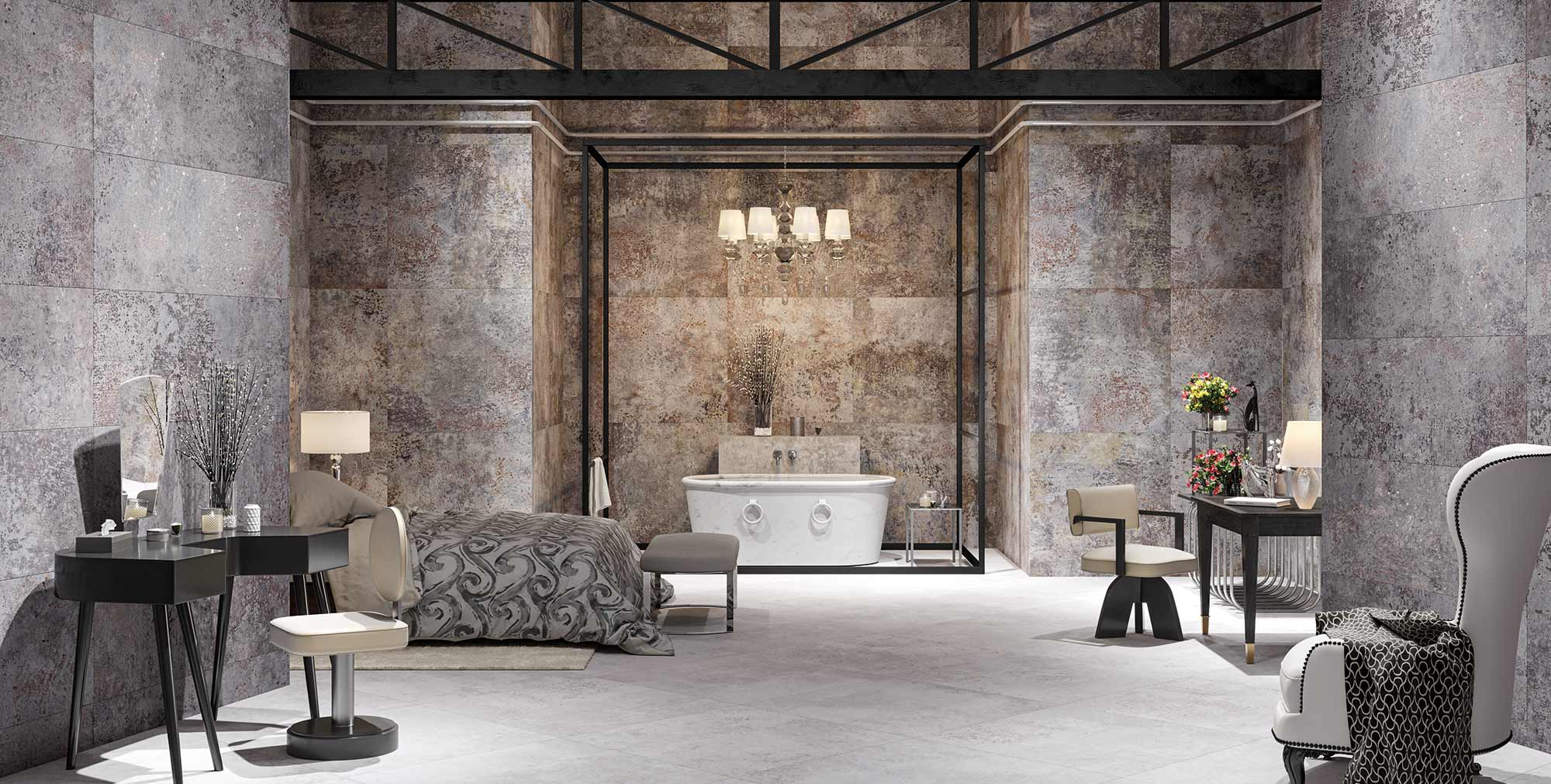 Sonora