metal - textile - cotto - concrete - encaustic - wood - stone – marble
Aparici continues to inspire design since 1961 and offers us an exclusive catalogue for contract. The catalogue is divided into eight different themes, including different collections, to cover all tastes and styles.
The firm, in this catalogue, brings together a multitude of experience, talents and skills to respond to the specific needs of contract projects of any size. Moreover, it has the will to face the market not only as a supplier of ceramics as a final product, but mainly as a supplier of know-how and services to professionals. An important industrial group, a quality and prestigious brand, a research and development centre unique in the sector, three production plants and certified quality systems are the pillars on which it has built this approach and its credibility in the contract sector.
Contract Collection, presents infinite possibilities to offer for a demanding sector that seeks differentiation and good design. Grouped into eight concepts such as metal, textile, concrete, wood, stone or marble, among others.
Among the most industrial collections, inspired by industrial cement, we highlight Attila. A symbol of elegant design through simplicity for any urban retreat. This collection represents a more uniform cement design to allow the creation of wide and luminous spaces in a contemporary style. The combination of porcelain stoneware tiles and ceramic wall tiles with textured designs is ideal for commercial projects.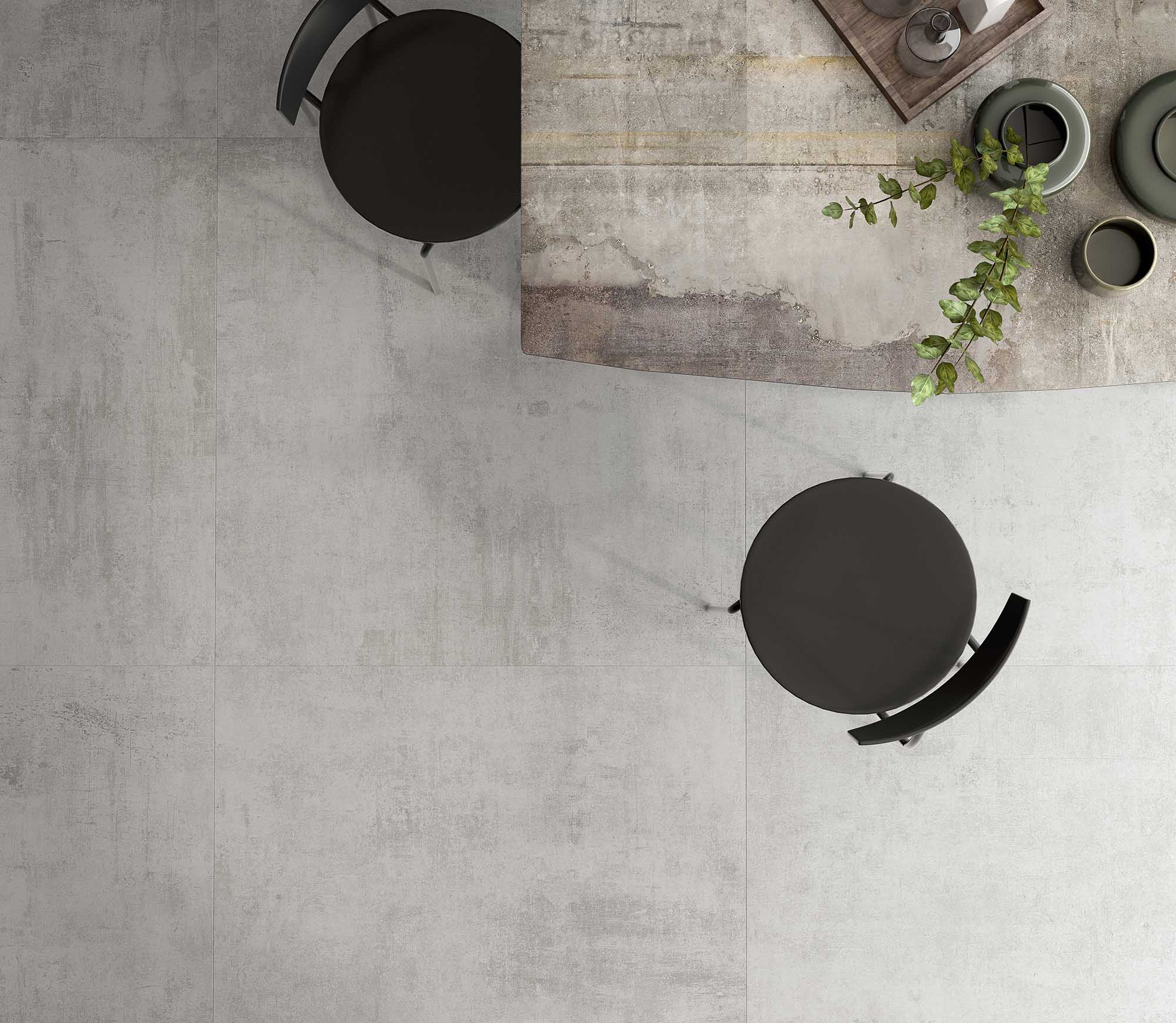 Photo: Attila Ivory Natural by Aparici, inspired by industrial concrete.
From the textile concept we highlight Carpet, a collection of exquisite handcrafted inspiration combined with the highest quality and design. Two shades - Vestige and Sand - have emerged from the creation of this iconic porcelain stoneware collection characterised by modern designs and great variation between pieces. Warm and decorative, carpets have a great influence on the aura of any environment. This has been the inspiration behind the design of these unique and exceptional pieces that will bring elegance and zest for life to any part of your project.


Another of the inspirations in this contract catalogue is stone, of which we highlight the Dstone collection. It includes a careful selection of designs with natural stone effect that will give an elegant and timeless air to the spaces. The versatility of natural stone has taken over interior design, adapting to different environments and styles. A sophisticated trend capable of transforming the most unique projects.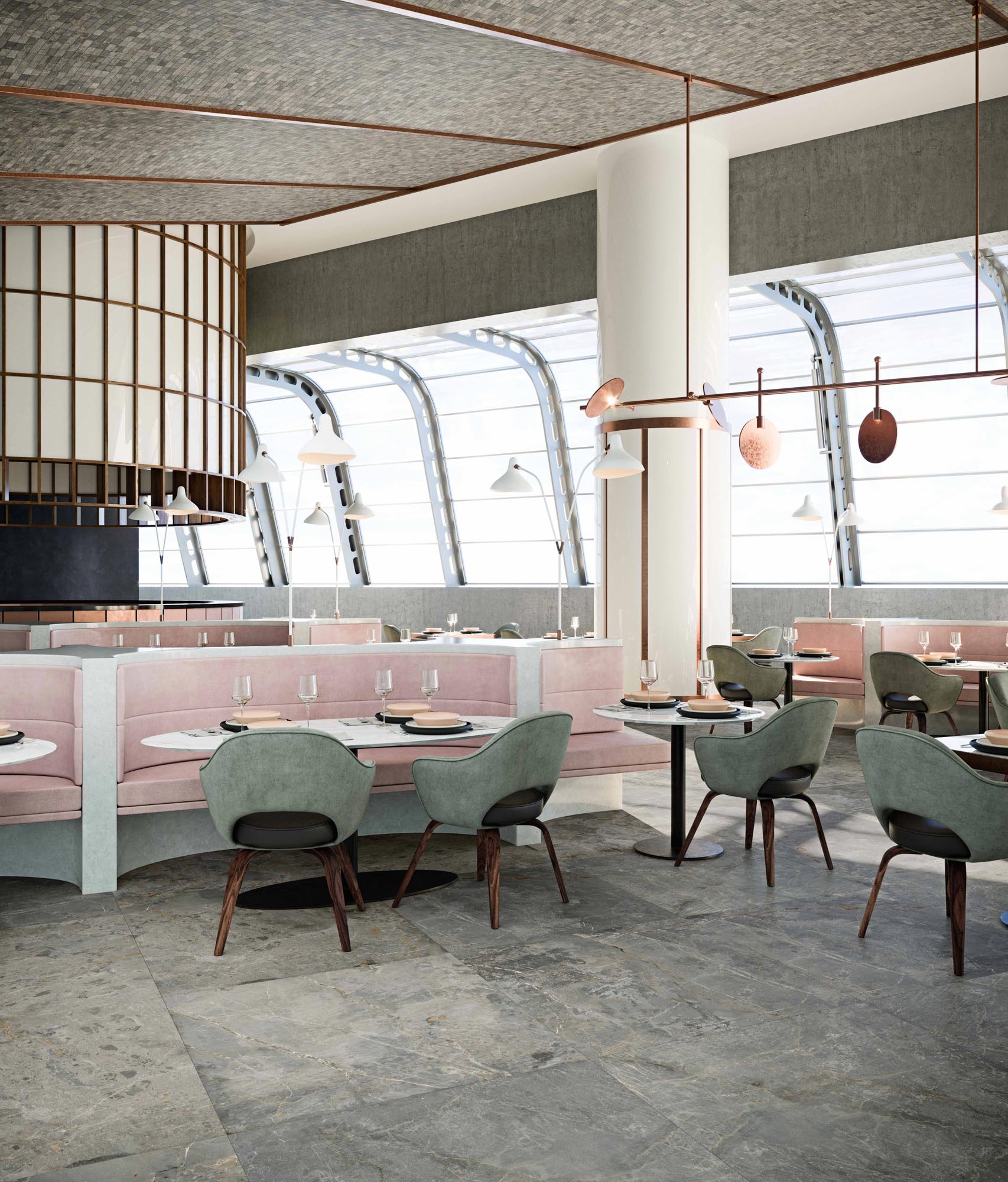 Photo: Dstone Ash Lekue Natural by Aparici, inspired by natural Stone
Among the concepts, one of the most sought-after is the metal-inspired collections, such as Metallic. Utterly elegant, the Metallic Collection is a refined take on bold, authentic metallic designs for a contemporary lifestyle. Cool metallic tones bring a sleek, modern aesthetic, while warmer tones are attractive, flattering and subtly glamorous. A mix of the two will offer unique looks. With endless applications for all kinds of spaces, this collection will shape new designs with a touch of glamour and minimalism.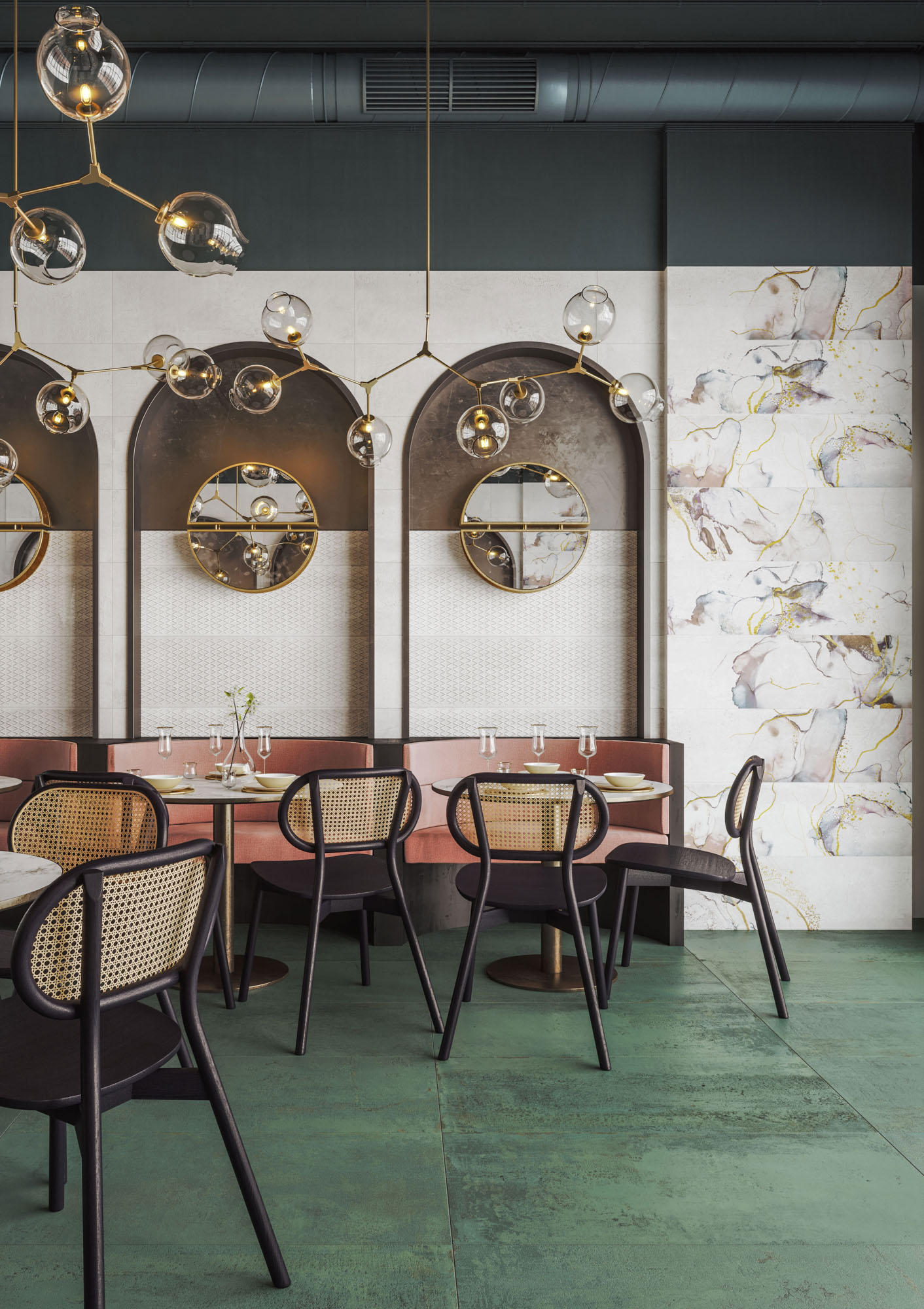 Photo: Metallic White, Metallic White Plate, Metallic Ornato and Metallic Green Natural by Aparici
In addition to all the available concepts and collections, there are also different formats to create dynamic combinations, such as hexagons, the 20 x 20 cm glass collection - inspired by traditional pavés - and 73 x 30 cm Brick created for herringbone shapes.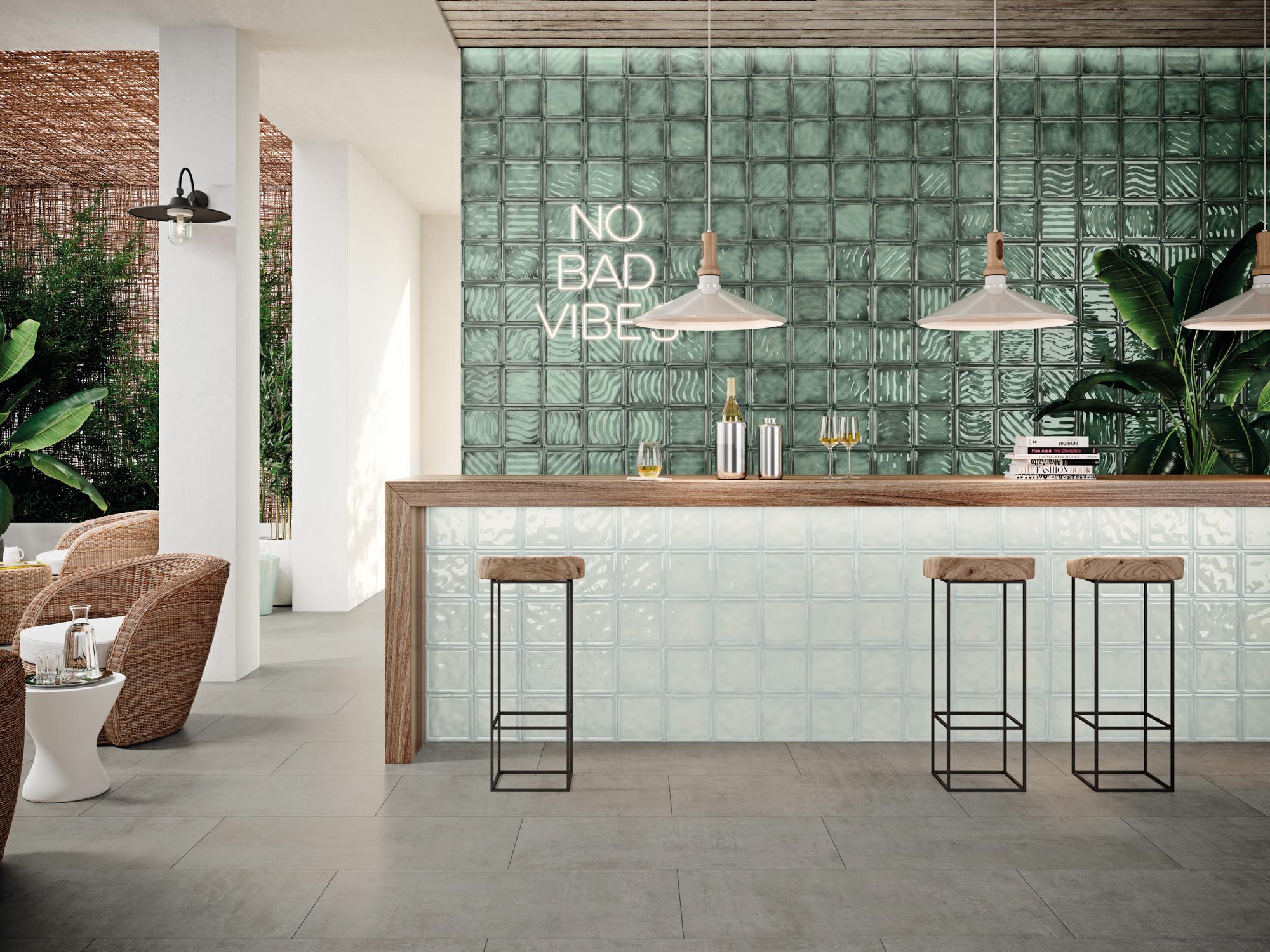 Photo: Glass Collection by Aparici
But this is not enough, the contract sector is so important that Aparici not only thinks about its interiors, but also about the exteriors of these commercial places, which is why it also offers the 2CM Outdoor collection for contract. This collection will allow the creation of an uninterrupted visual continuity between indoor and outdoor spaces in any commercial space.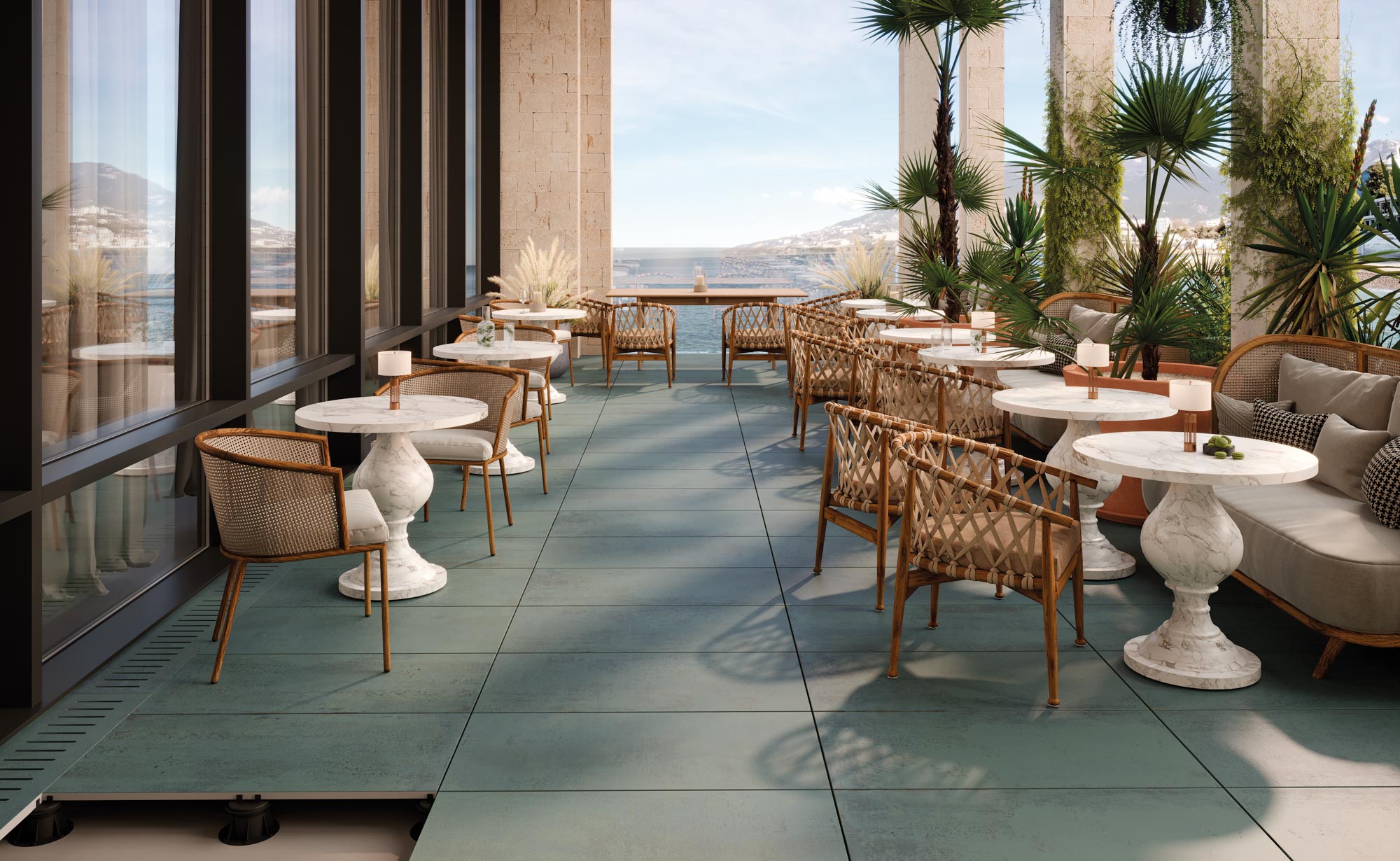 Photo: Metallic Green 2CM by Aparici.
In short, it is a catalogue that does not miss a single detail. Designed in a very visual and easy to understand way for the architect and designer.
With this catalogue, the firm consolidates its focus on the contract sector, specifying the ceramic and porcelain collections so that they can be used by architects, developers and engineers.
A specific department within the multinational capable of providing project planning and logistics services. It offers interior designers and architects support for the engineering and implementation of technical drawings, and investors 360° support with the most demanding quality standards in the following areas: residential, hospitality, corporate and retail.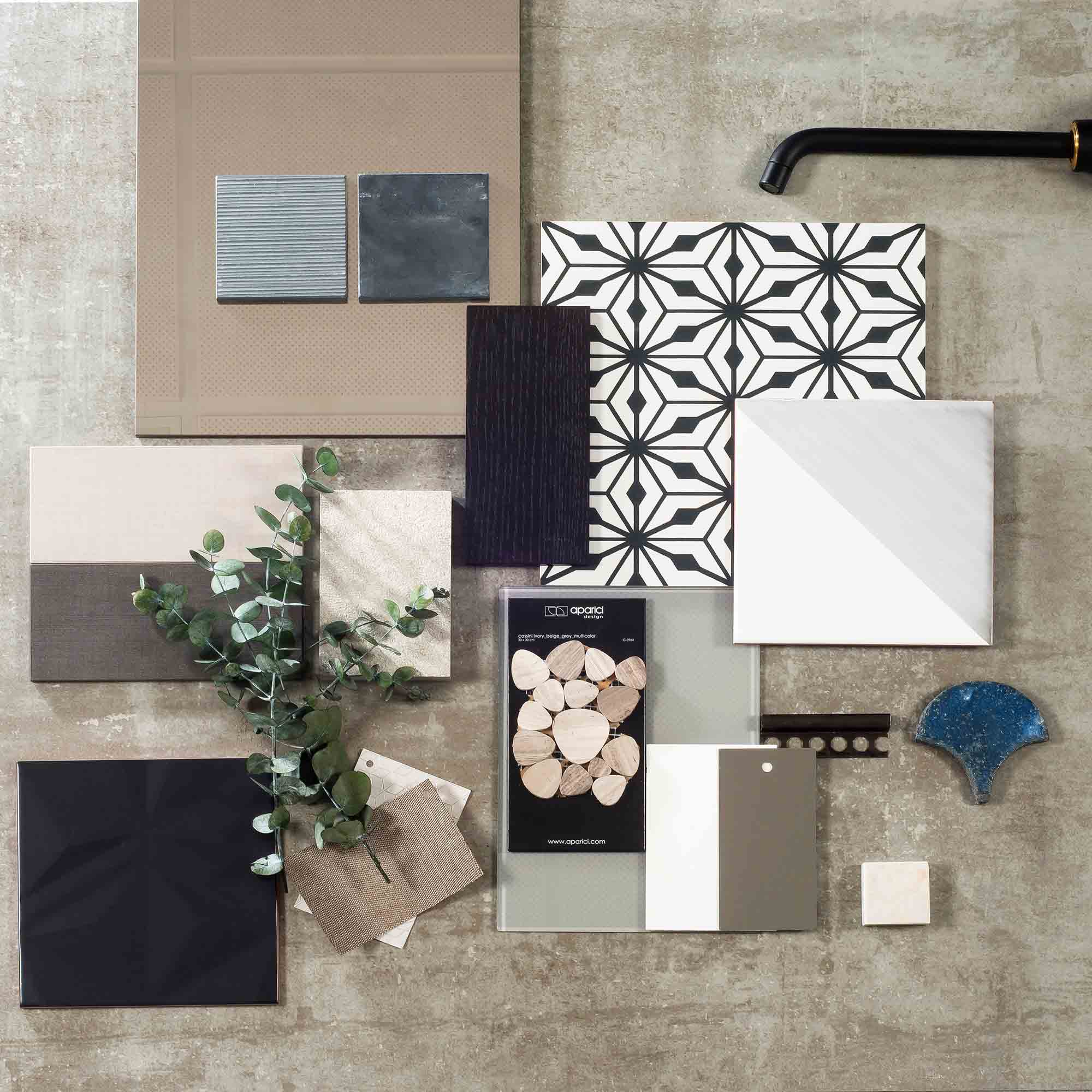 Aparici offers a qualified and accredited response to the growing market demand for projects capable of expressing a unique and distinctive character. A sector in which the designer's expectations are a great challenge: to propose suitable solutions, it is necessary to listen to, or perhaps to be in tune with, the client's sensibility, finding exclusive languages and means. Aparici focuses on the experience of its accredited professionals to create an exceptional and complete contract catalogue.