Collaboration with Aparici
For this transformation, Mark & Mark chose our Brooklyn tile collection, using approximately 20m2 of this stunning material for their ensuite bathroom. The tiles were supplied by one of our distributors, Laings @laingskbb.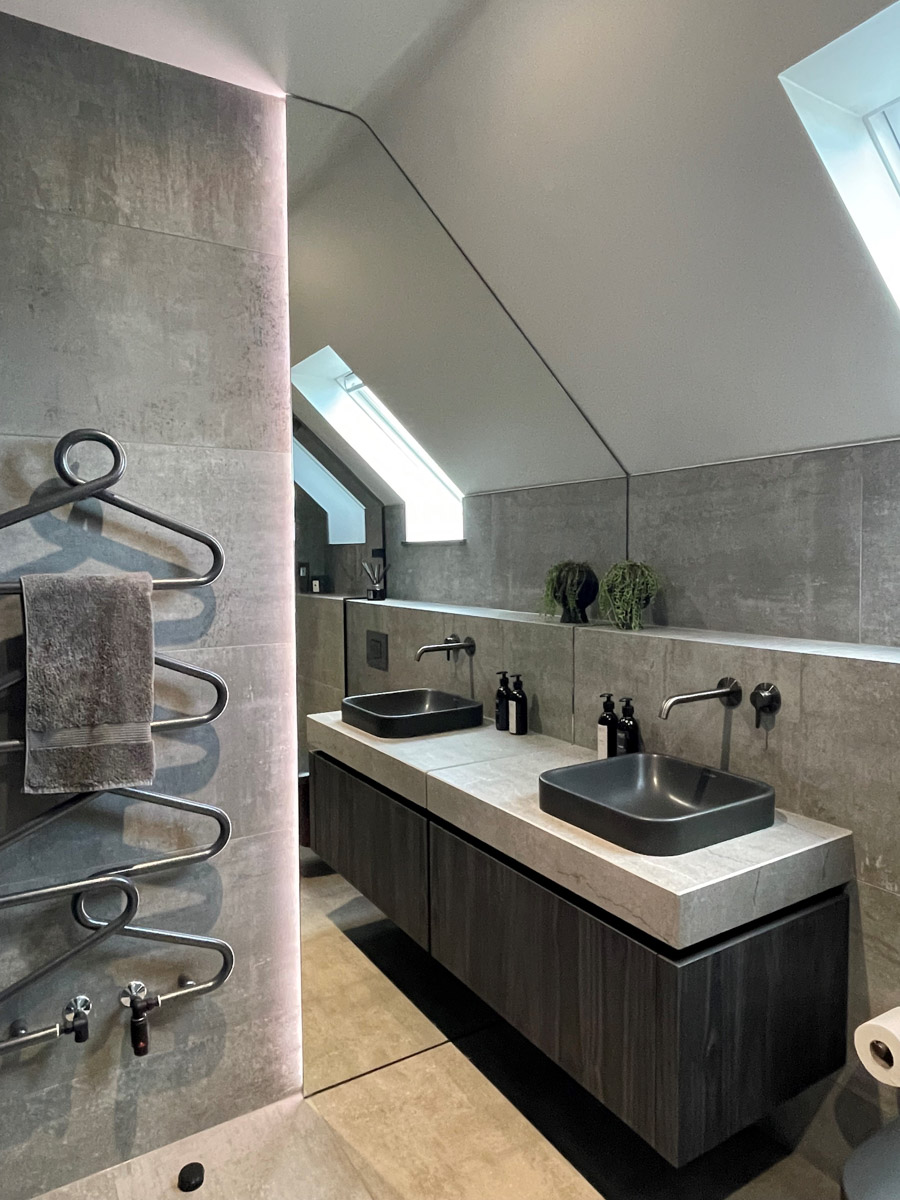 A Conversation About the Bathroom
We spoke with Mark & Mark about their choice of the Brooklyn collection and the final result in their bathroom.
Question: Hello Mark & Mark, what inspired you to choose the Brooklyn collection for your renovation project?
Mark & Mark's Response: Hello, we are delighted to share our experience. The Brooklyn collection really stood out to us due to their connection with the history and urban art of New York. This inspiration from weathered cements in the old subway stations and iconic places like the Transit Museum Downtown Brooklyn and the City Hall ghost station is what really caught our eye.
Question: How would you describe the impact of the Brooklyn tiles in the ensuite bathroom of your century-old farmhouse?
Mark & Mark's Response: The Brooklyn tiles have completely transformed our bathroom. They've brought a contemporary and urban touch that contrasts fascinatingly with the century-old farmhouse that we call our home . The interplay between the old and the modern is simply charming.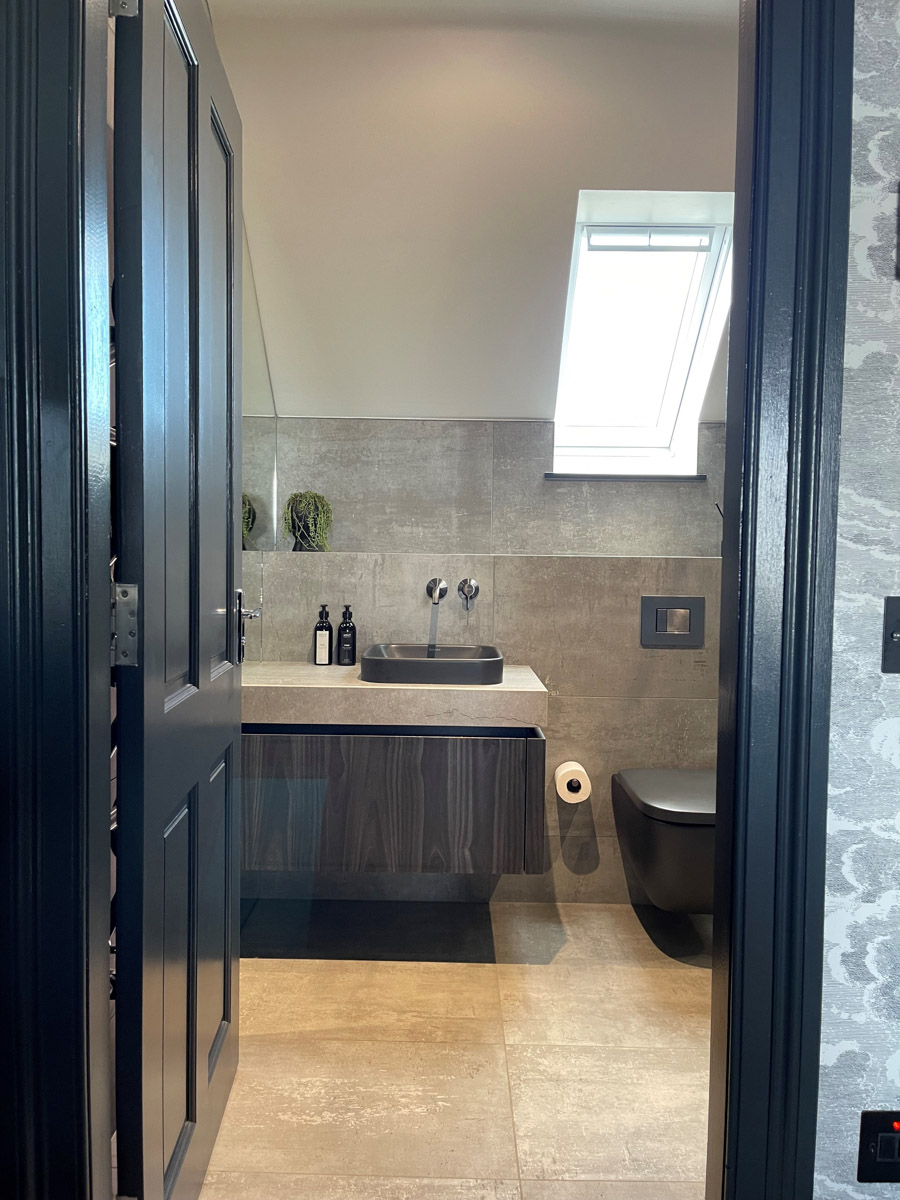 An Experience with Aparici
We delved deeper into the experience of working with Aparici's tiles in their renovation project.
Question: How would you describe the quality and installation of the Brooklyn Grey Natural 45x90 tiles?
Mark & Mark's Response: The quality of the Brooklyn tiles is exceptional. Their strength and durability are evident, making the installation a hassle-free process. We chose to have them mitered to create a seamless aesthetic throughout our bathroom, contributing to achieving a cohesive and attractive design.
Question: What impact have Aparici's tiles had on the functionality and daily enjoyment of the bathroom?
Mark & Mark's Response: Aparici's tiles not only bring an aesthetic touch but have also proven to be practical and easy to maintain. This combination is perfect for a space like our ensuite bathroom which is used daily.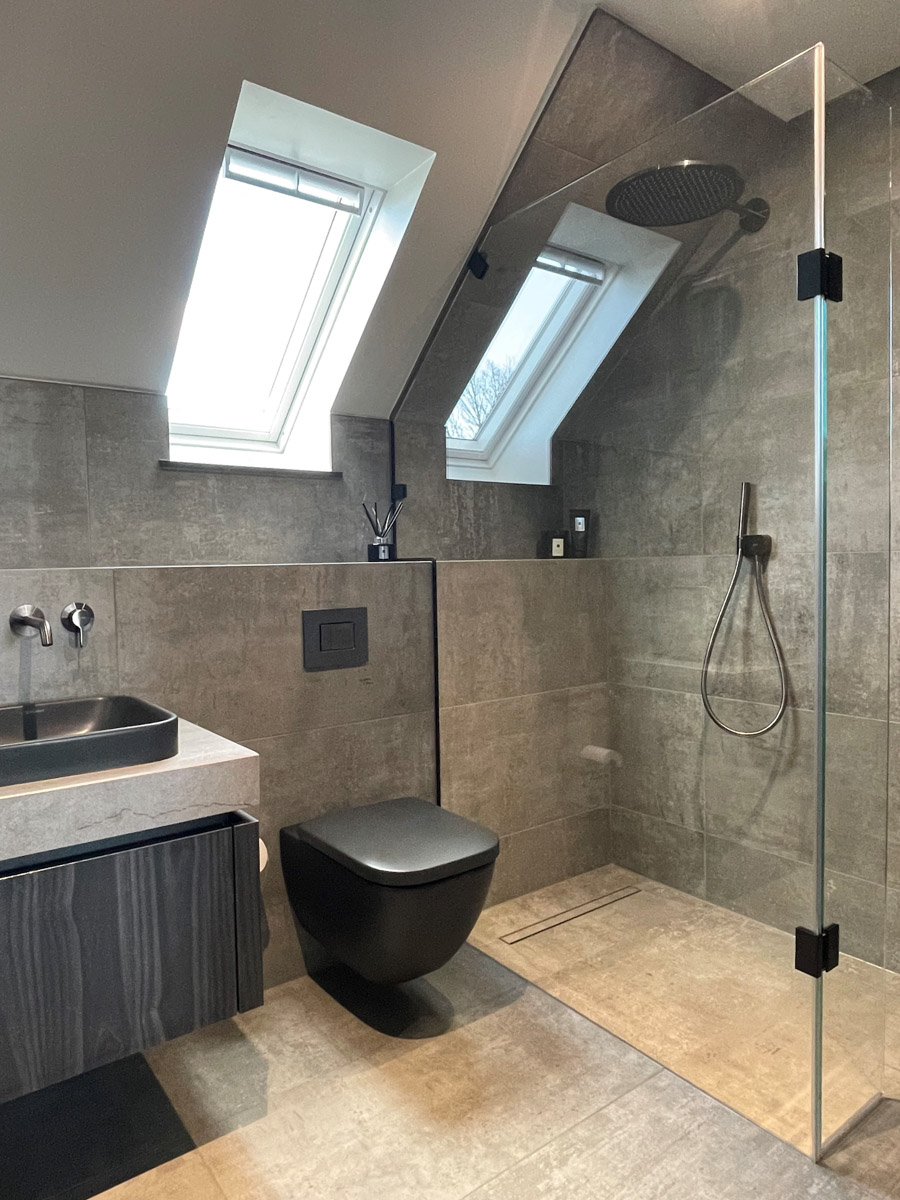 Future Projects
We conclude our conversation by looking towards the future and potential projects.
Question: Do you have plans to use Aparici tiles in future renovation projects?
Mark & Mark's Response: Absolutely. We have installed Aparici tiles throughout others rooms across our home, so including this experience with the Brooklyn tiles we are extremely impressed, and we will definitely consider them again for future projects. Their versatility and quality are unmatched.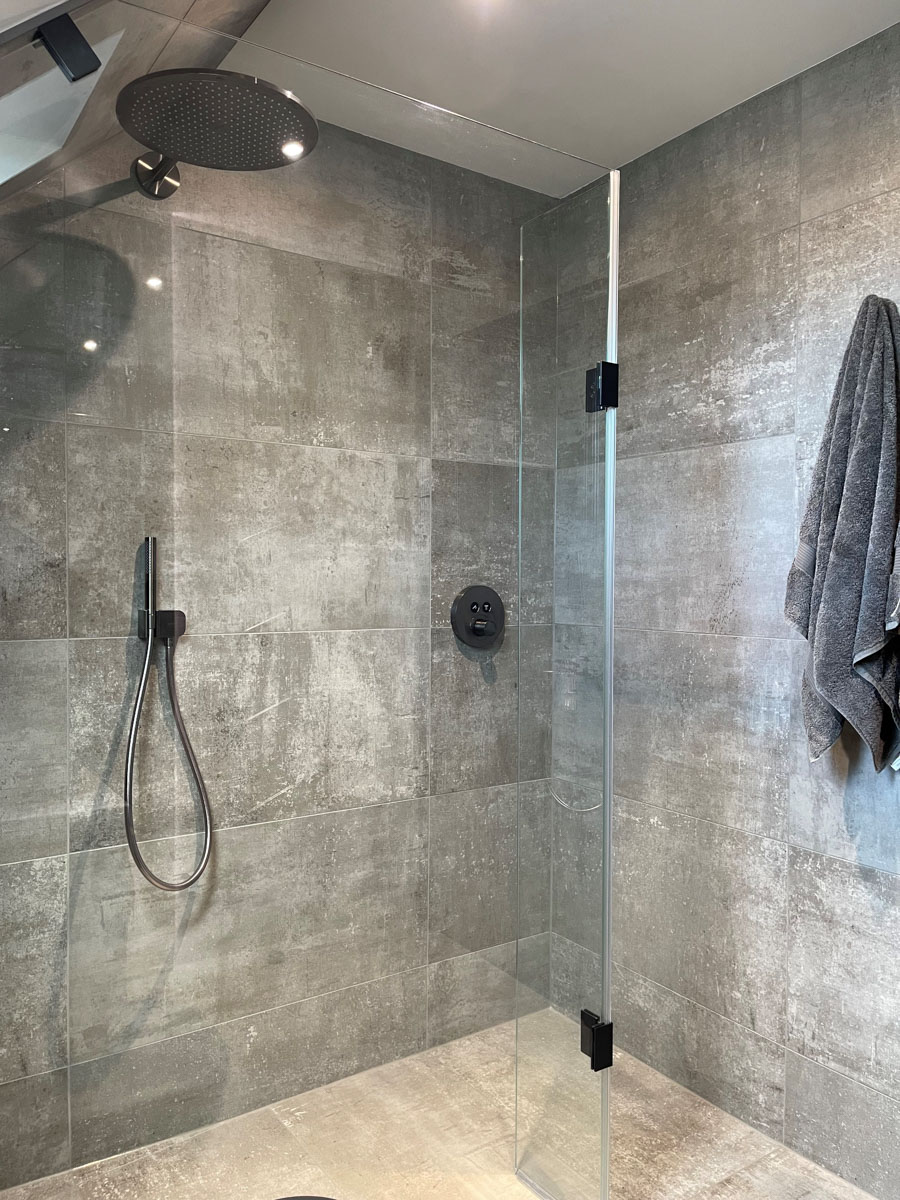 Inspiration for the Community
We appreciate Mark & Mark for sharing their experience and hope that their renovation project inspires other design enthusiasts. Aparici's Brooklyn tiles have proven to be a key element in transforming their century-old farmhouse into a space that reflects their unique style and appreciation for history.