Imitation wood ceramic floors reproduce in detail the appearance of traditional parquet. They have all the characteristics of ceramic and porcelain stoneware and maintain the essence of wood, with its grain and its most characteristic colours. In addition, the variety of formats, shades and designs allows these tiles to be easily combined in a multitude of spaces, from a kitchen to an outdoor space. Therefore, today we tell you everything you need to know about natural wood-effect stoneware floor tiles.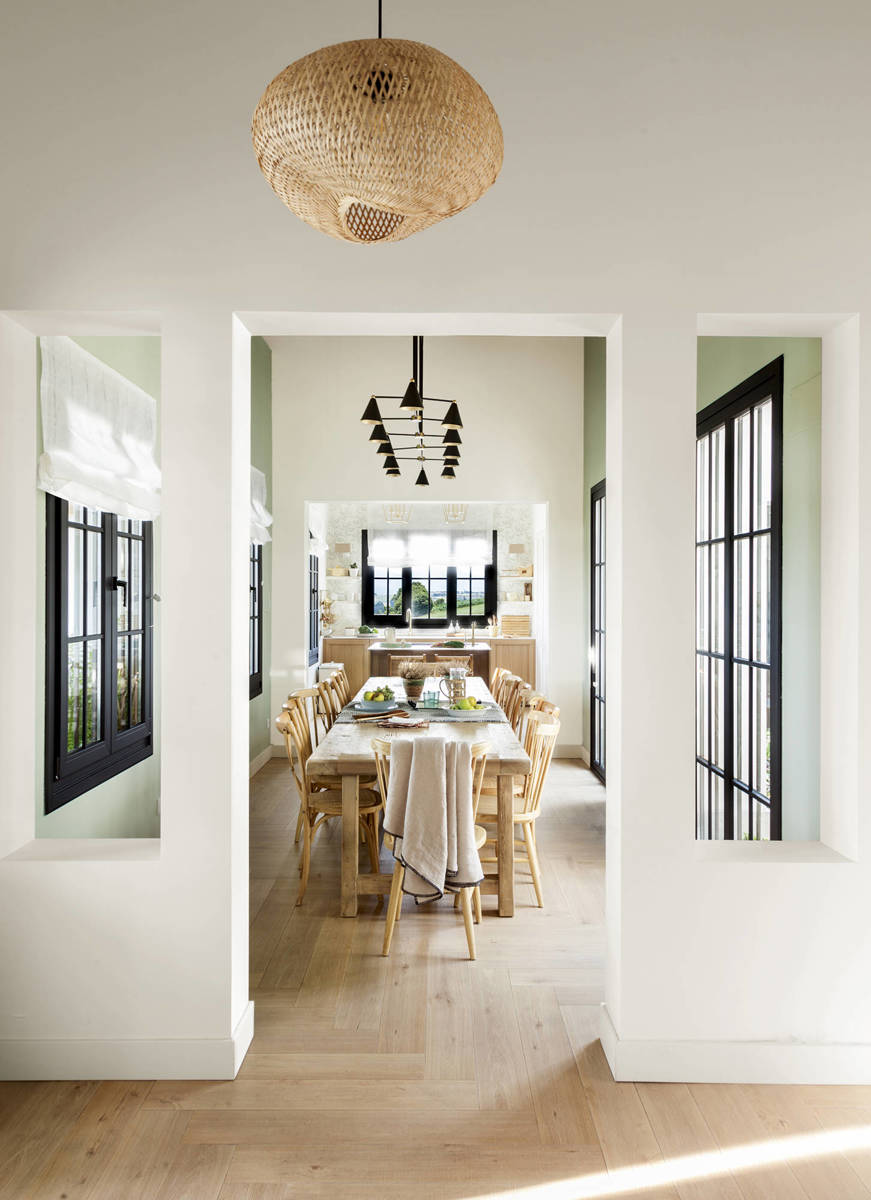 House of Paloma Blanc Asturias - Paviemento de Aparici Norway
Advantages of ceramic flooring over natural wood
The properties of stoneware floor tiles offer certain advantages over natural wood:
Greater resistance: porcelain tiles have a high resistance to wear and impact, unlike natural wood, which is prone to deterioration over time. In addition, parquet requires careful maintenance at regular intervals.
Practically impermeable material: wood is a material that easily absorbs water and humidity and to avoid this, certain treatments must be applied. With wood-type ceramic tiles, damp is no longer a problem, as it is a very non-porous material, especially in the case of porcelain tiles. This means it does not warp and remains unalterable over time.
Versatility: the resistance and low moisture absorption rate of the tiles allow them to be installed even in the most challenging spaces, such as outdoors or in all types of damp areas.
Continuity: if we opt for imitation wood ceramic floors, we can place them in all areas of the home, office or other types of projects. This will favour the visual connection between all areas and achieve a coherent aesthetic.
An endless variety of designs: ceramic printing technologies reproduce wood design porcelain floor tiles of all kinds. We will find both collections that simulate the sensations of natural wood and those that innovate in their proposals with respect to traditional parquet.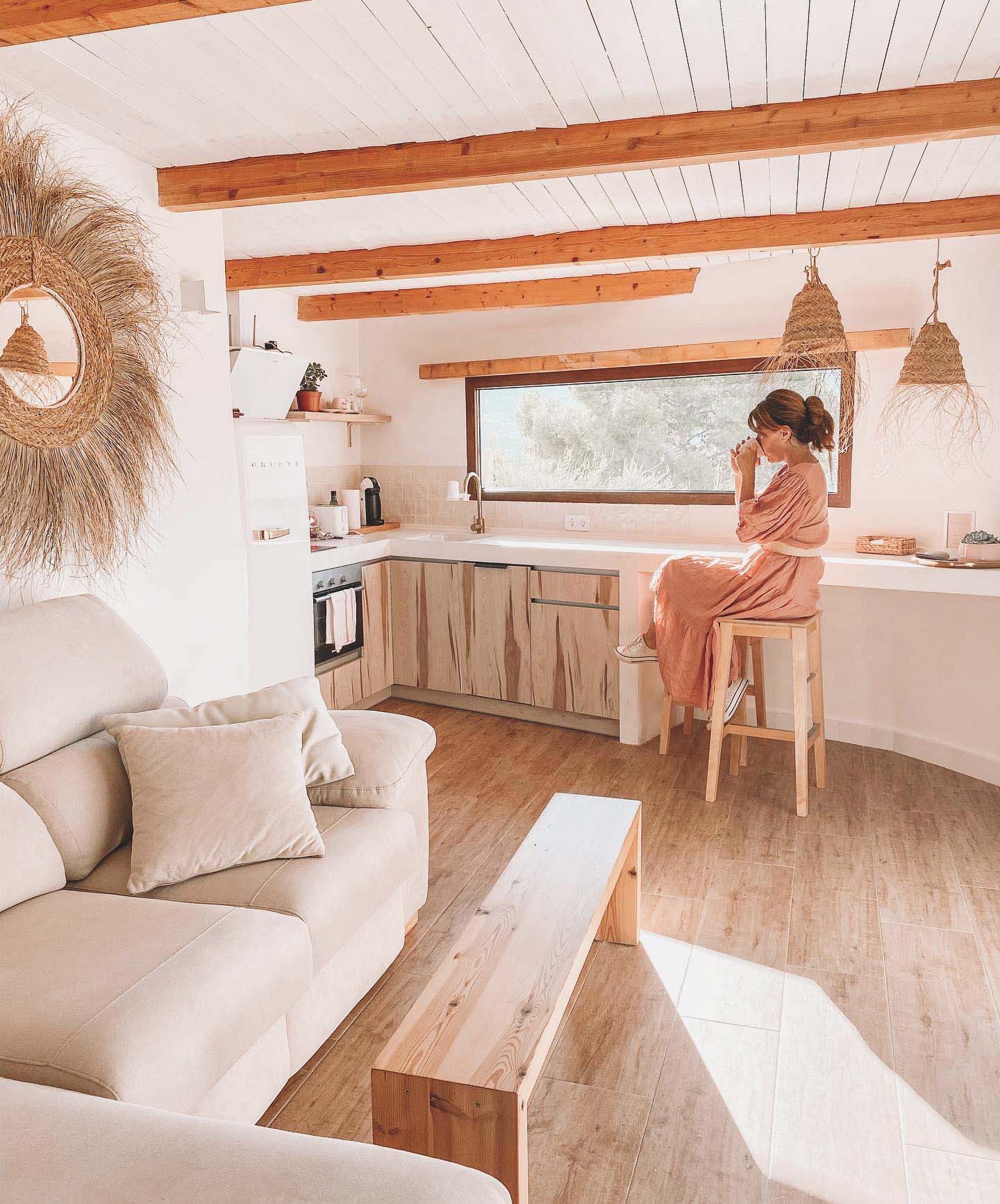 Branch
Where can I install imitation wood flooring?
Thanks to their intrinsic characteristics and their variety of designs, the spaces in which imitation wood tiles can be laid are almost unlimited.
Porcelain wood look in bathrooms and kitchens
The almost null absorption of humidity of the imitation wood ceramic floors enables, in its anti-slip version, its installation in bathrooms and kitchens, two spaces where water splashes and humidity are common.
The imitation wood bathroom tiles will bring a feeling of naturalness and warmth to the bathroom, which will enhance relaxation. In the kitchen, wood-type stoneware tiles will offer the resistance to knocks, stains and temperature changes that this space requires.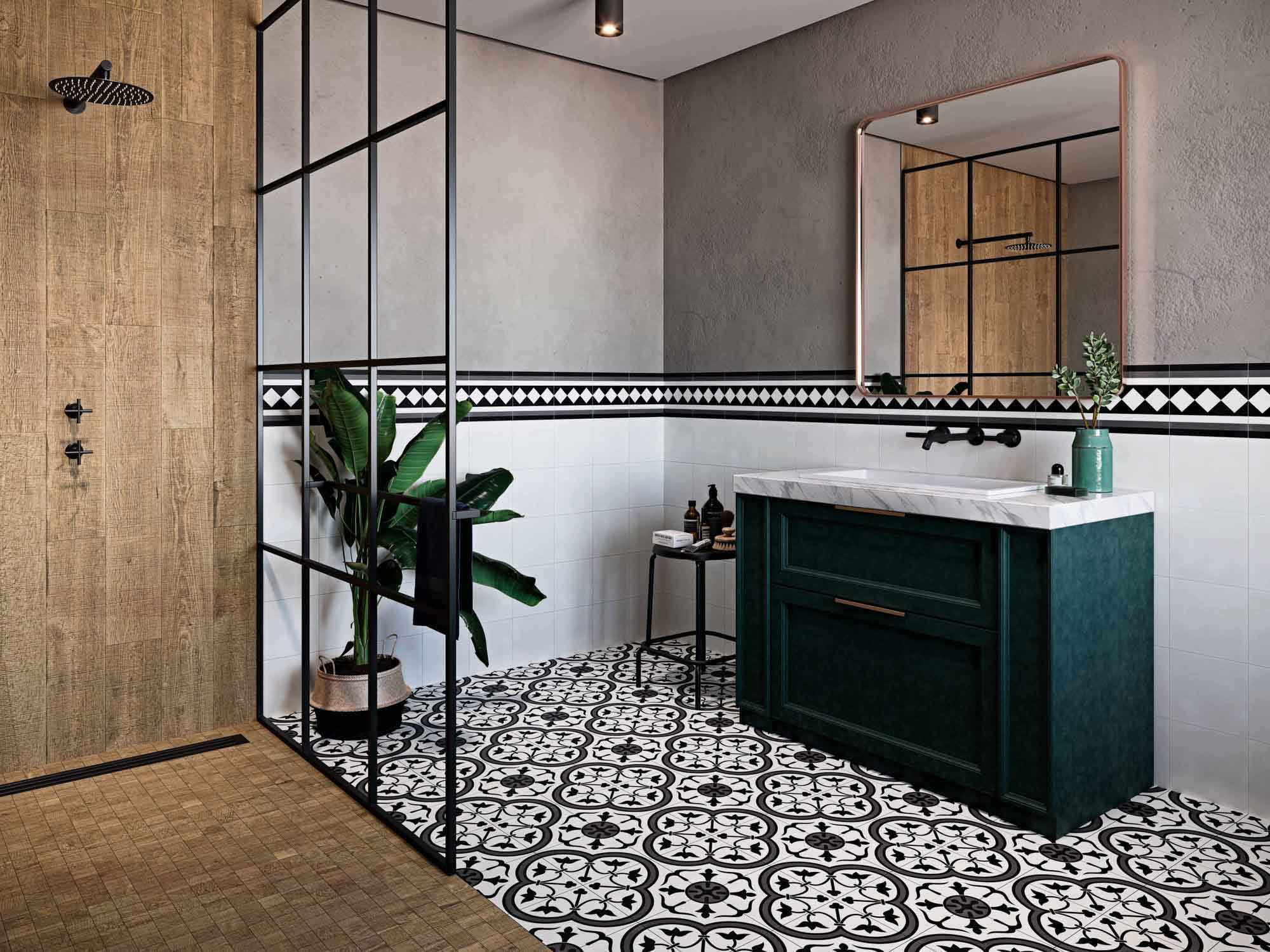 Vienna & Norway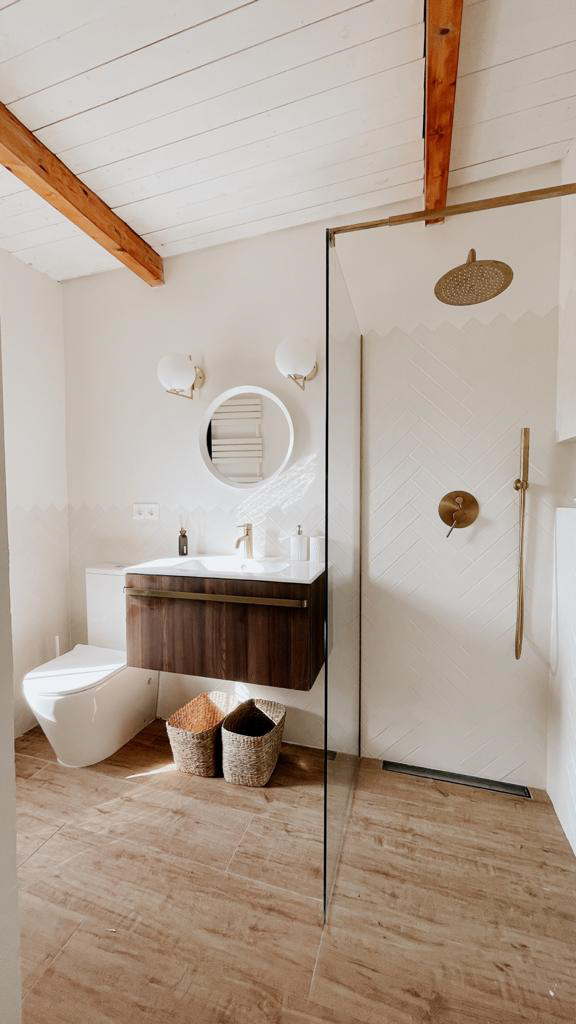 Branch
Living rooms, bedrooms and other interior spaces
Imitation wood floors in living rooms claim the most welcoming sensations, as shown in this catalogue of tiles for the living room with imitation wood ceramic floors. This material's resistance to traffic perfectly complements its warm and pleasant design, suitable for all types of living rooms.
In bedrooms, installing an imitation wood ceramic floor is to bring nature into the most intimate space of the home. With these tiles for bedrooms you can see how wood-like porcelain tiles and other designs look.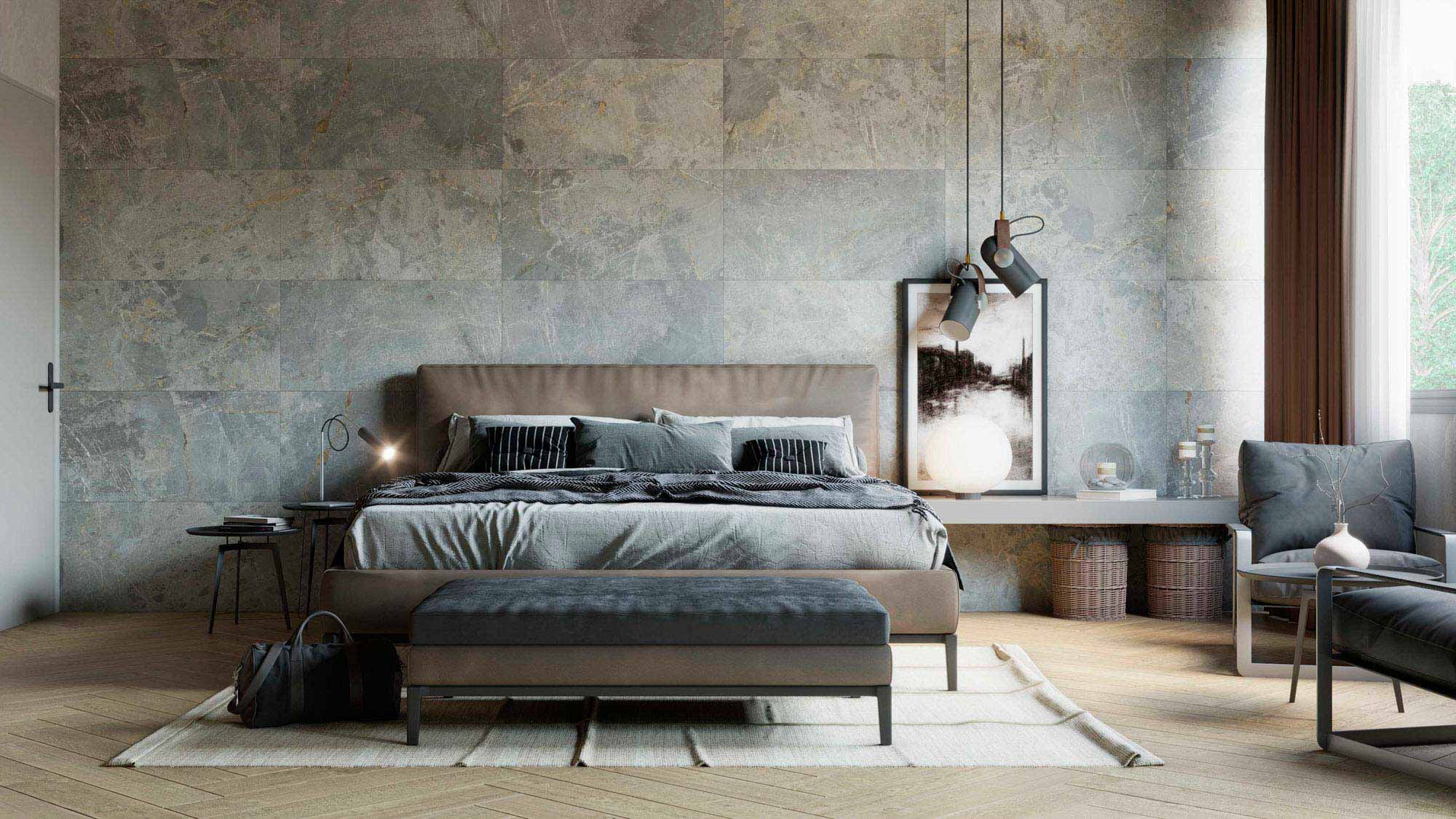 Camper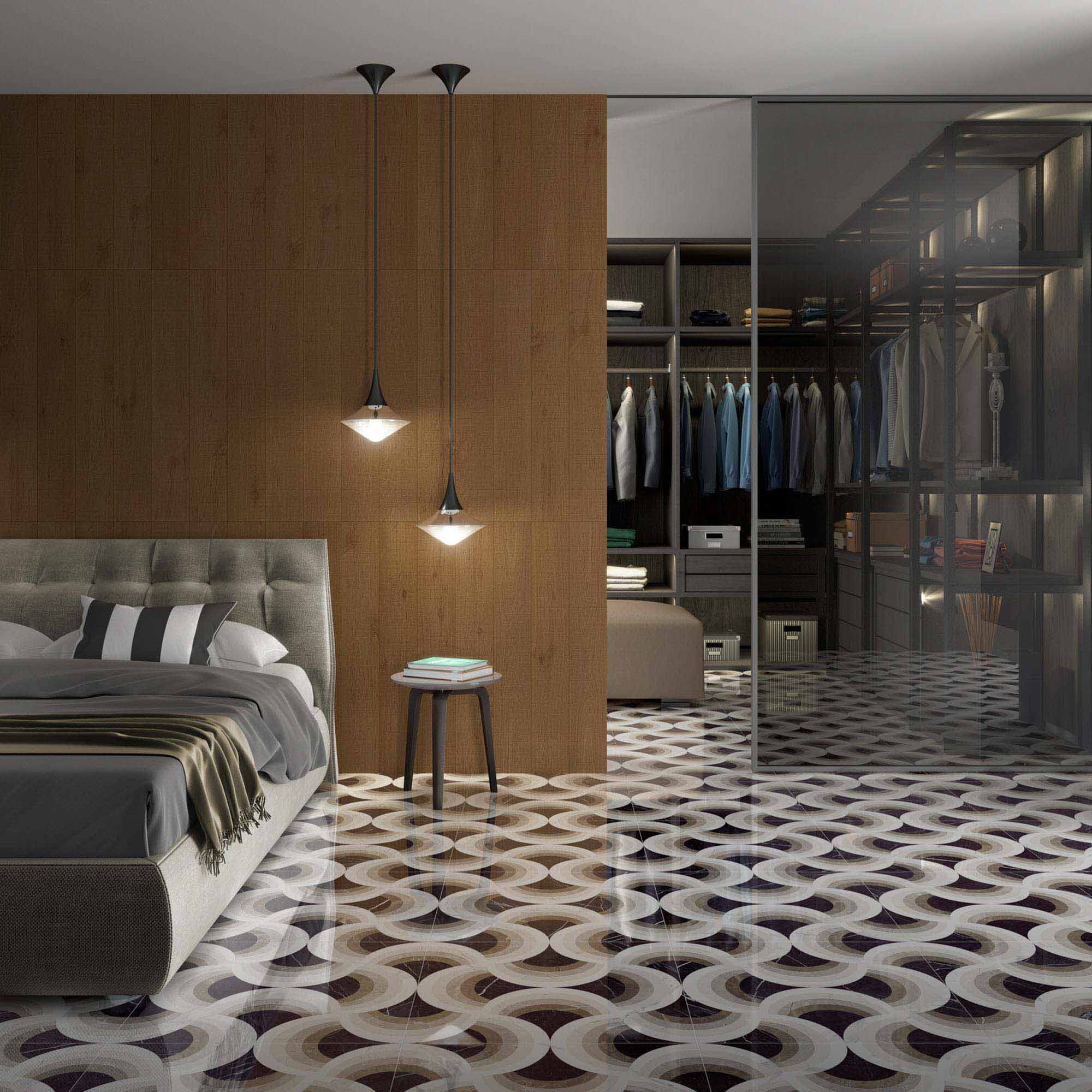 Norway
Imitation wood outdoor flooring
The 2 cm thick porcelain wood-effect outdoor floor is designed to withstand outdoor weather conditions all year round. Whether it is hot or cold, rainy or windy, the design of the pieces will remain unalterable.
In addition, they have maximum slip resistance, so they can be installed in all types of wet outdoor areas. In this selection of terrace tiles you can see how the imitation wood floors, among others, look like.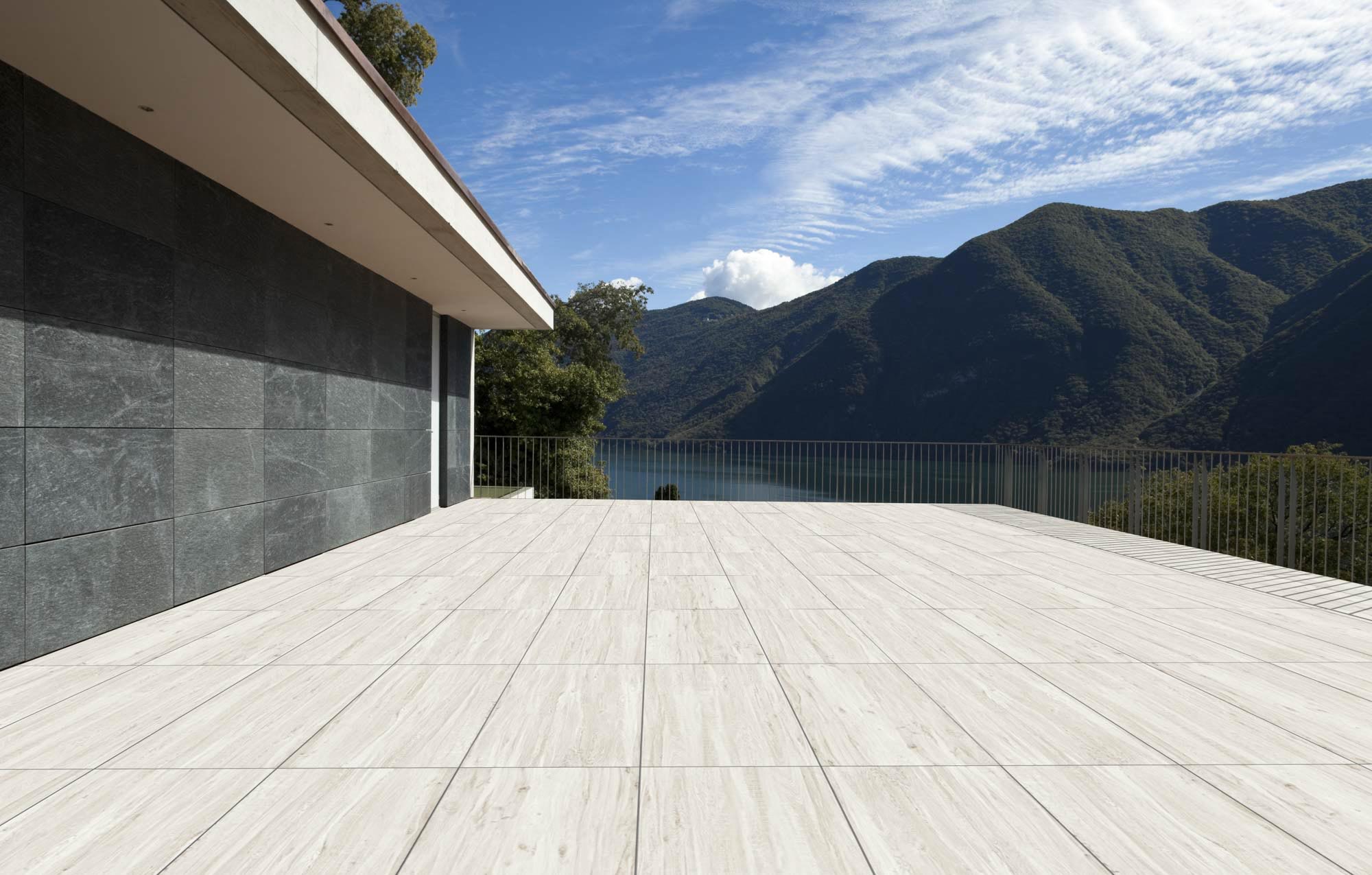 Camper White 2CM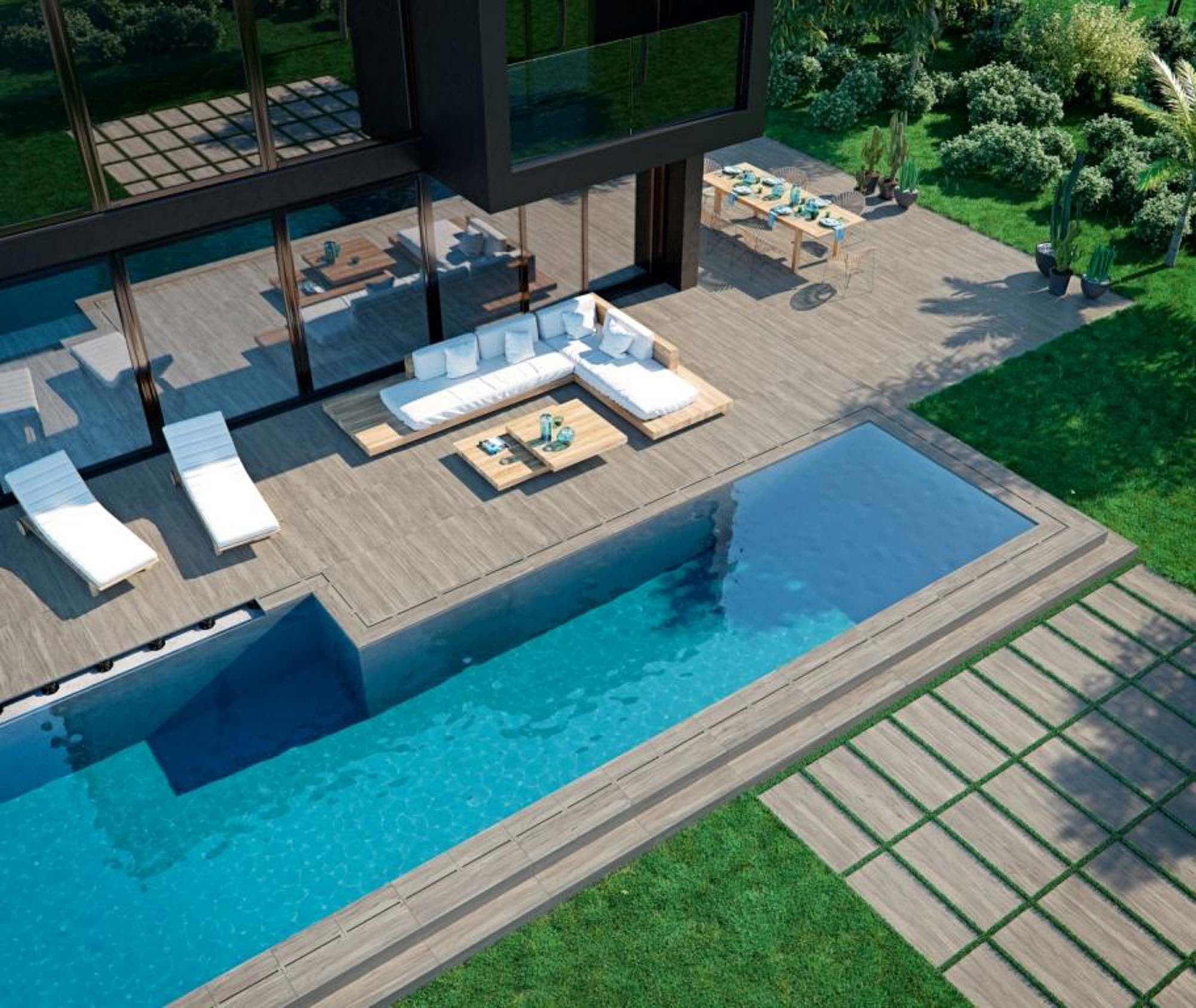 Camper Ash 2CM
The most popular colours of wood-look porcelain tiles
The colours of porcelain wood-look floors extend the designs and shades of traditional parquet. These are some of the most commonly used in the world of architecture and interior design:
The infinite varieties of brown
Brown is the flagship colour of wood and the tiles represent it in all its varieties, from warmer shades to dark and strong browns, with different patterns in the grain. Brown tiles such as oak, maple or teak are some of the most versatile.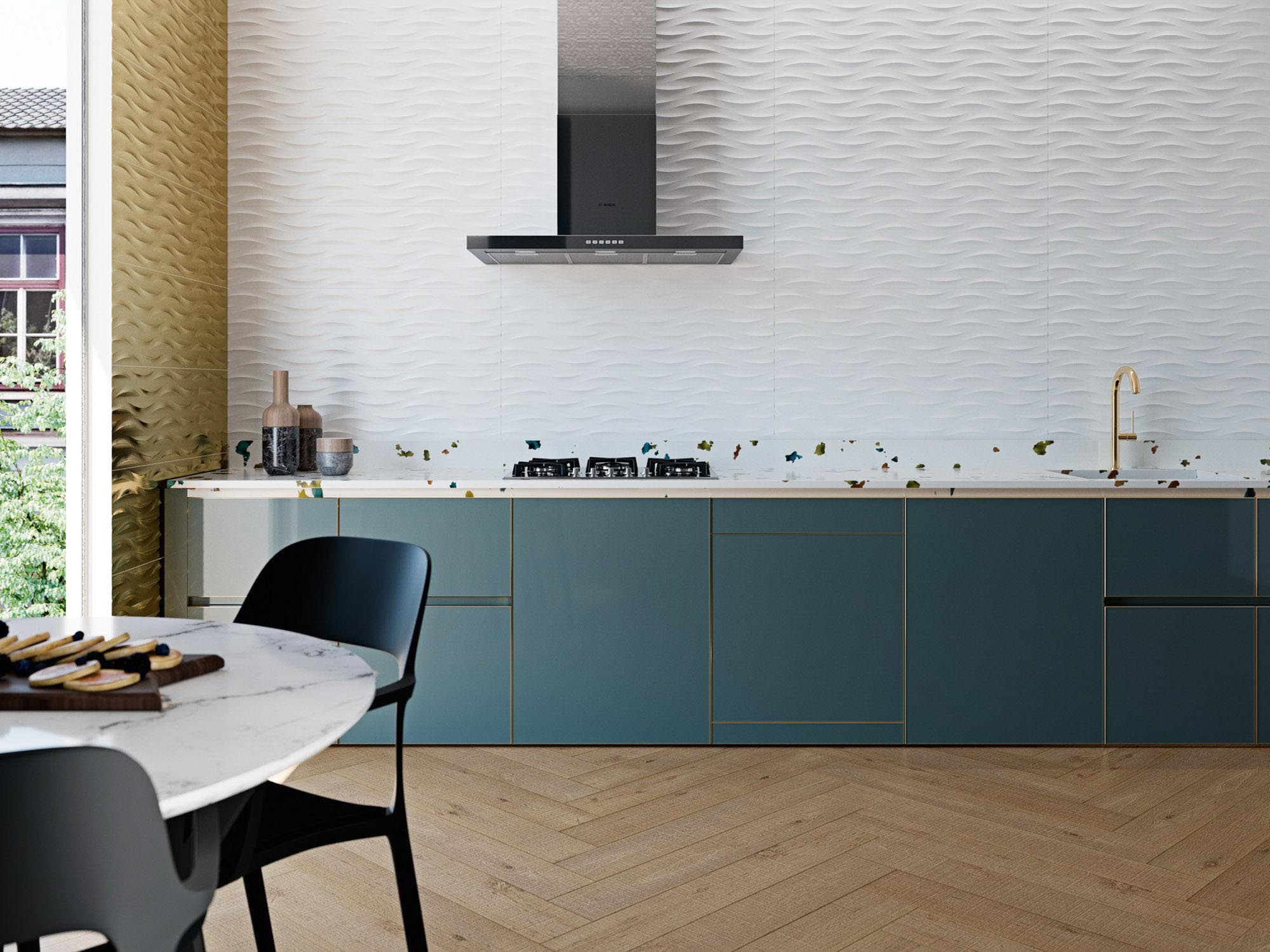 Norway & Glimpse
Grey imitation wood flooring
Imitation grey wood floors innovate with respect to the traditional look of brown wood, with more avant-garde tones that combine easily in modern style spaces. Grey wood design and ash-coloured tiles are a good example of this.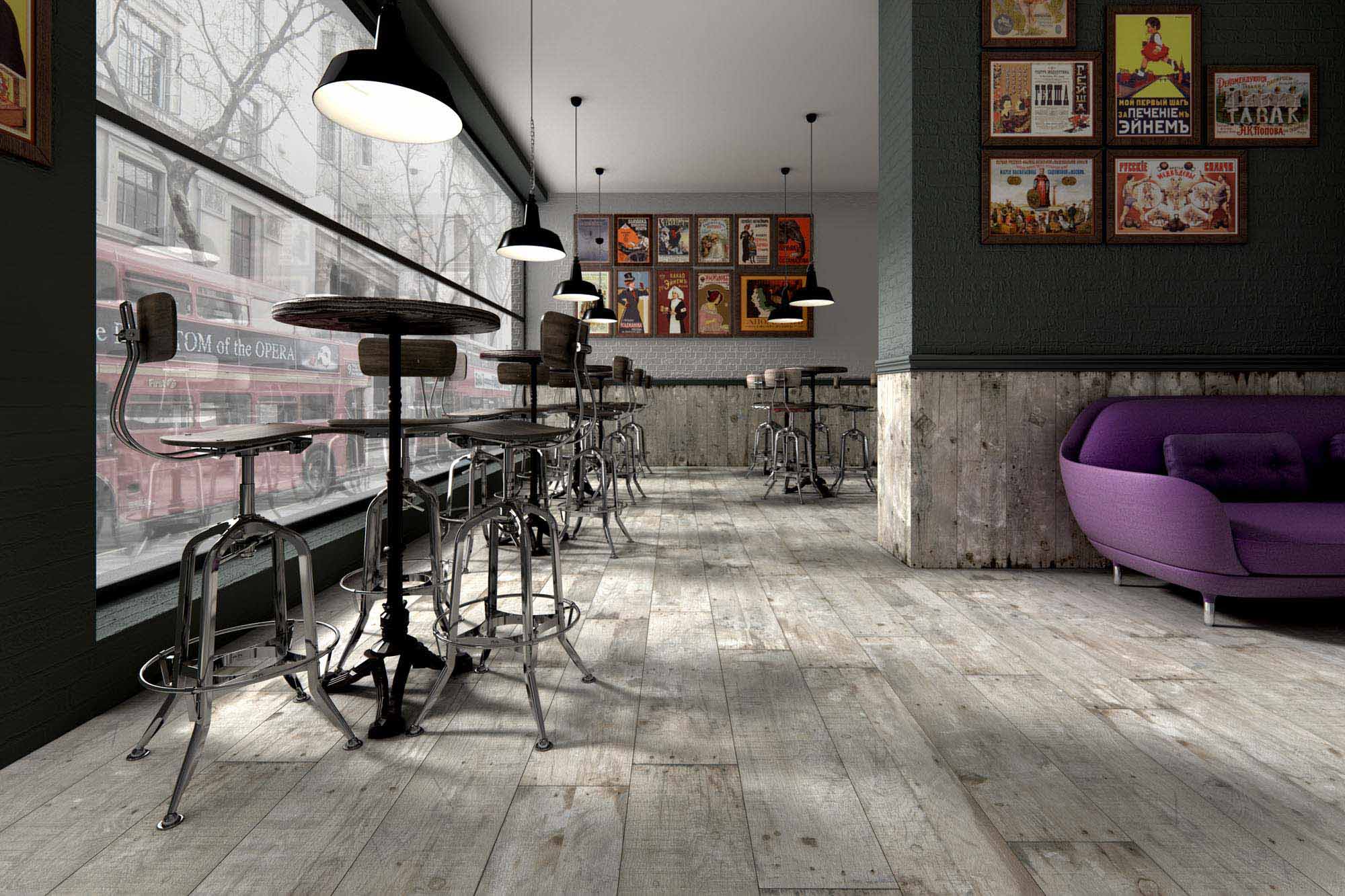 Rafter Beige Natural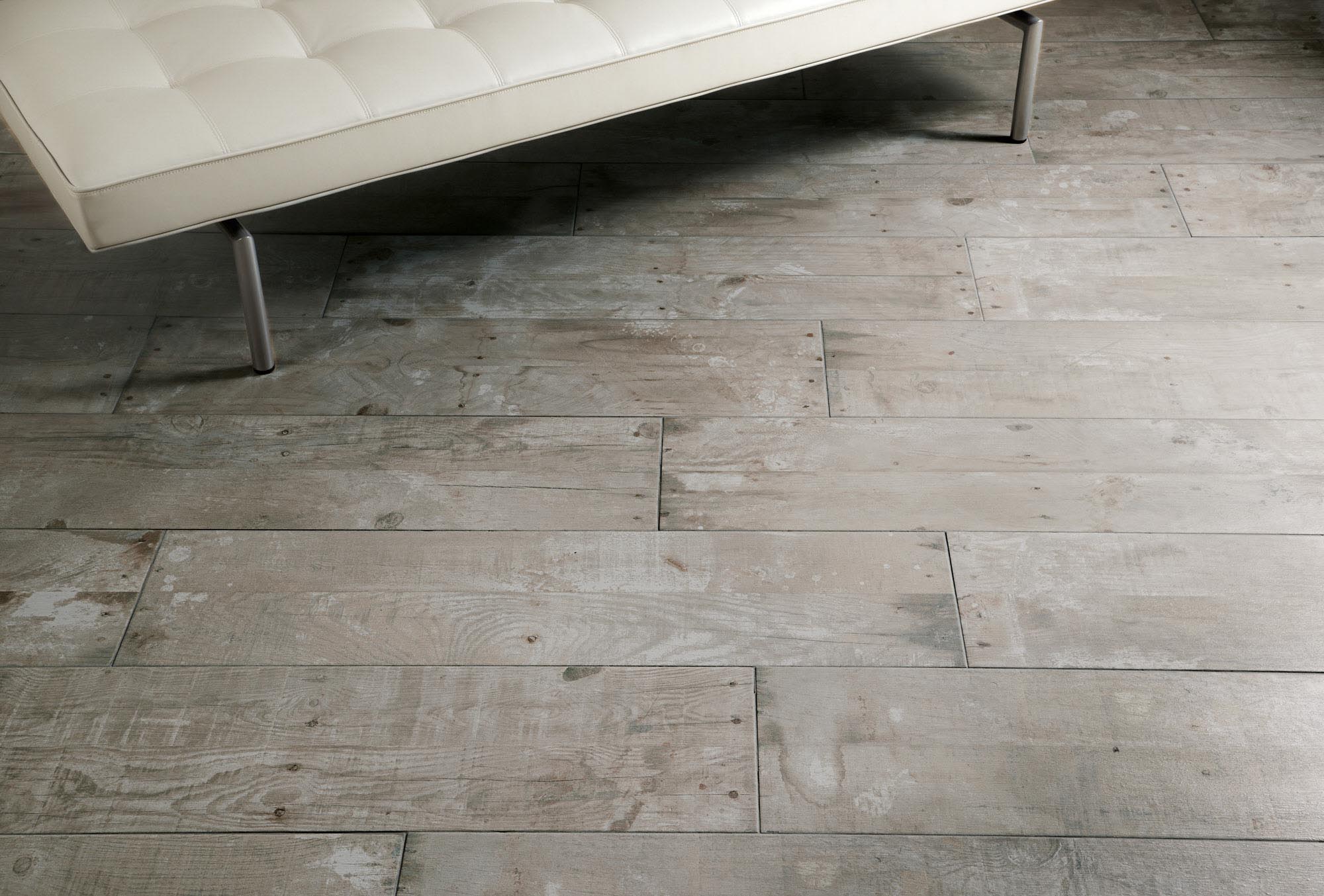 Rafter Beige Natural
Flooring in white tones
White tiles as flooring in wood design are a differentiating bet on the floor of any space. They have the naturalness of wood but with the purity of white, which distinguishes them from natural parquet floors. The white tones can vary and be warmer or colder, or include other colours such as grey and beige in their design. The tiles in the Camper collection are just one example.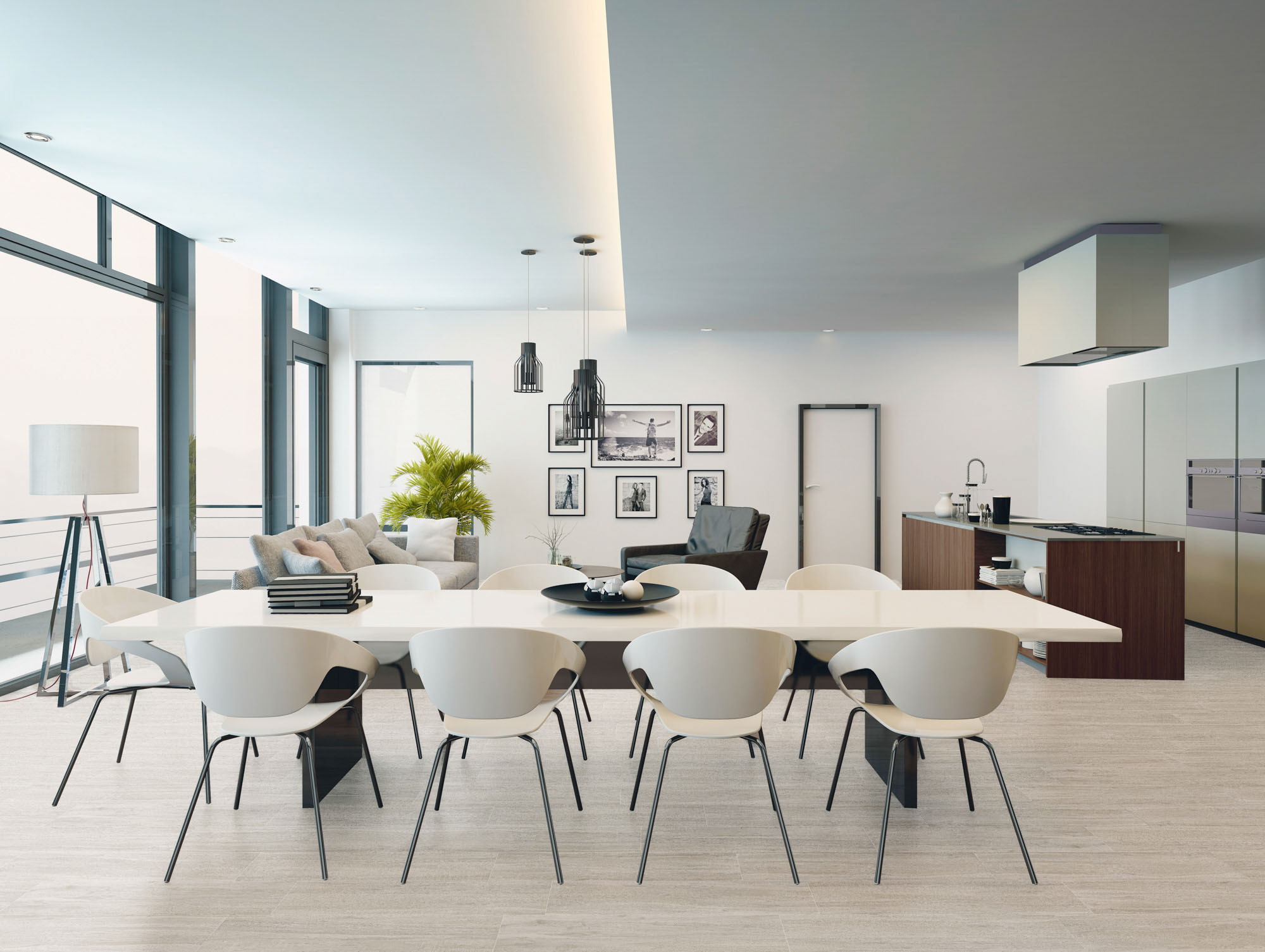 Camper White Natural
Cleaning and maintenance of wood-look porcelain floors
Porcelain wood-look floors are cleaned like any other type of ceramic tile. The frequency of scrubbing of any porcelain floor is usually weekly, but if the tiles are dirtier, the number of cleanings per week can be increased.
To remove dust, use a dry mop, cloth, hoover or broom. Then we mix three parts water with one part neutral pH soap and clean. And for the joints, the ideal is to use a soft brush with a mixture of three parts water and one part potash, which should then be rinsed and dried.
Imitation wood ceramic floor tiles are, in short, extremely versatile, with a pleasant natural design, as well as being very easy to maintain. Their variety of designs and shades make them perfect candidates for a multitude of projects. At Aparici we have a wide catalogue of imitation wood tiles, find out more!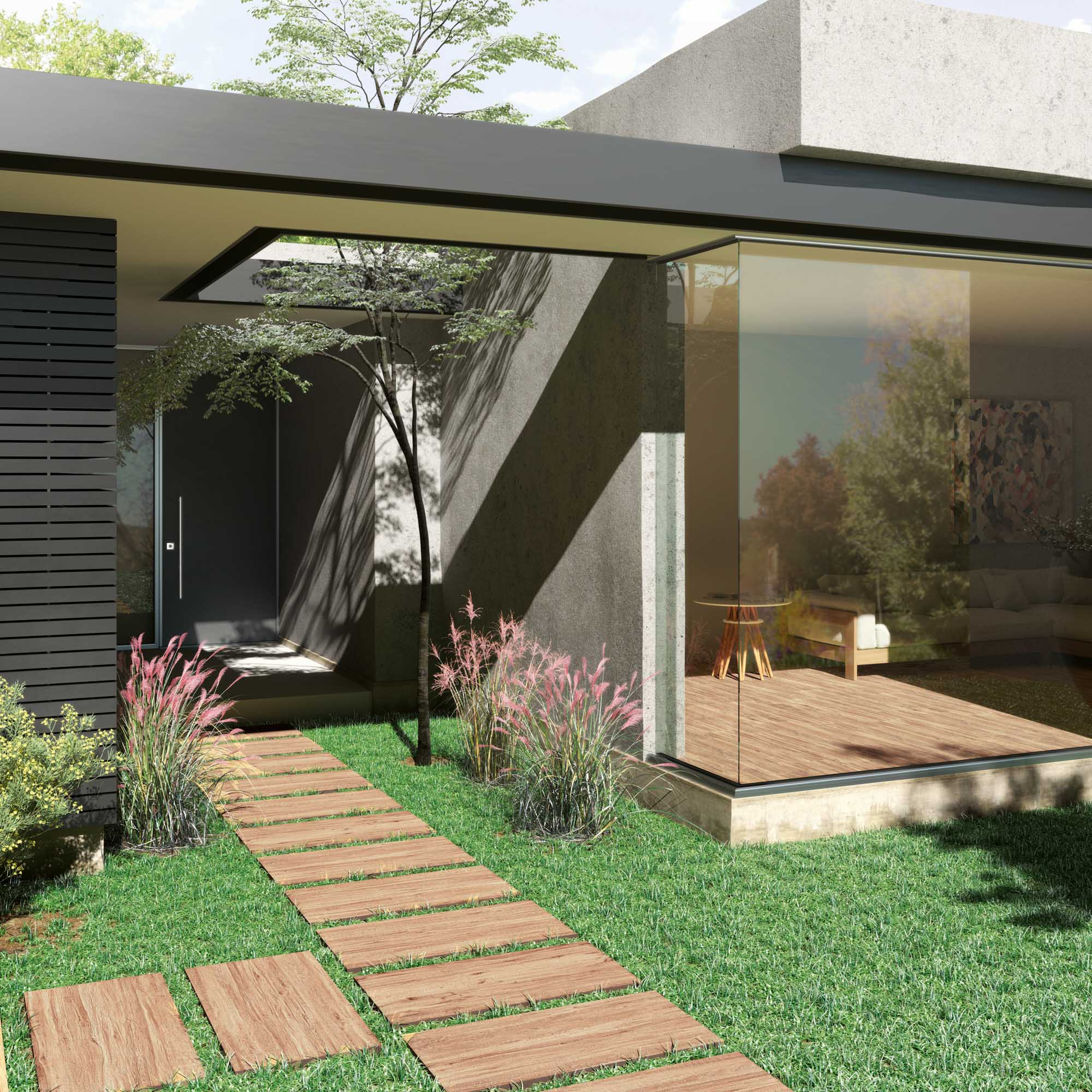 Camper Savanna 2CM